Series:
Pacific WASH Webinars
Pacific WASH Webinars
26 November 2020

to

18 October 2023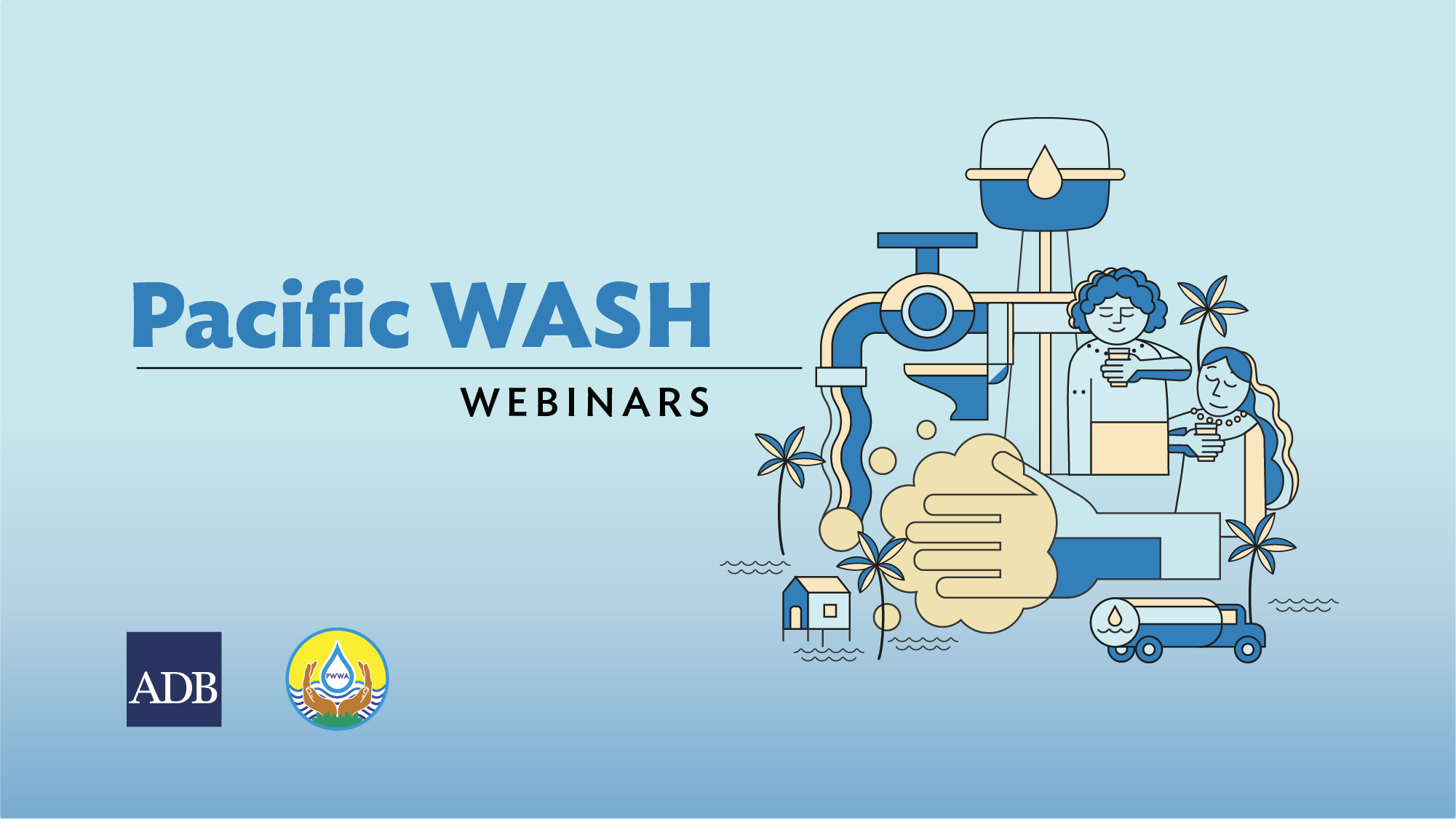 The Pacific WASH Webinar Series is a collaboration between the ADB and the Pacific Water and Wastewater Association (PWWA) with its member utilities supported through WASH Regional TA-6551 Strengthening WASH Practices and Hygiene Behavioral Change in the Pacific. 
The webinar series serves as a regional platform to advance knowledge and learning in utility operations and the broader WASH sector practice. It draws on the knowledge of a wide range of subject matter experts as well as the Pacific utilities who share their expertise and experience in a dynamic format. The workshop uses interactive learning tools and encourages collaborative discussions to explore key issues, and disseminate good practices and experiences. TA-6551 provides more in-depth follow on support to participating utilities on specific webinar topics on a demand basis.
Program and Learning Materials: