Series:
Pacific WASH Webinars
Pacific WASH Webinars
26 November 2020

to

31 December 2022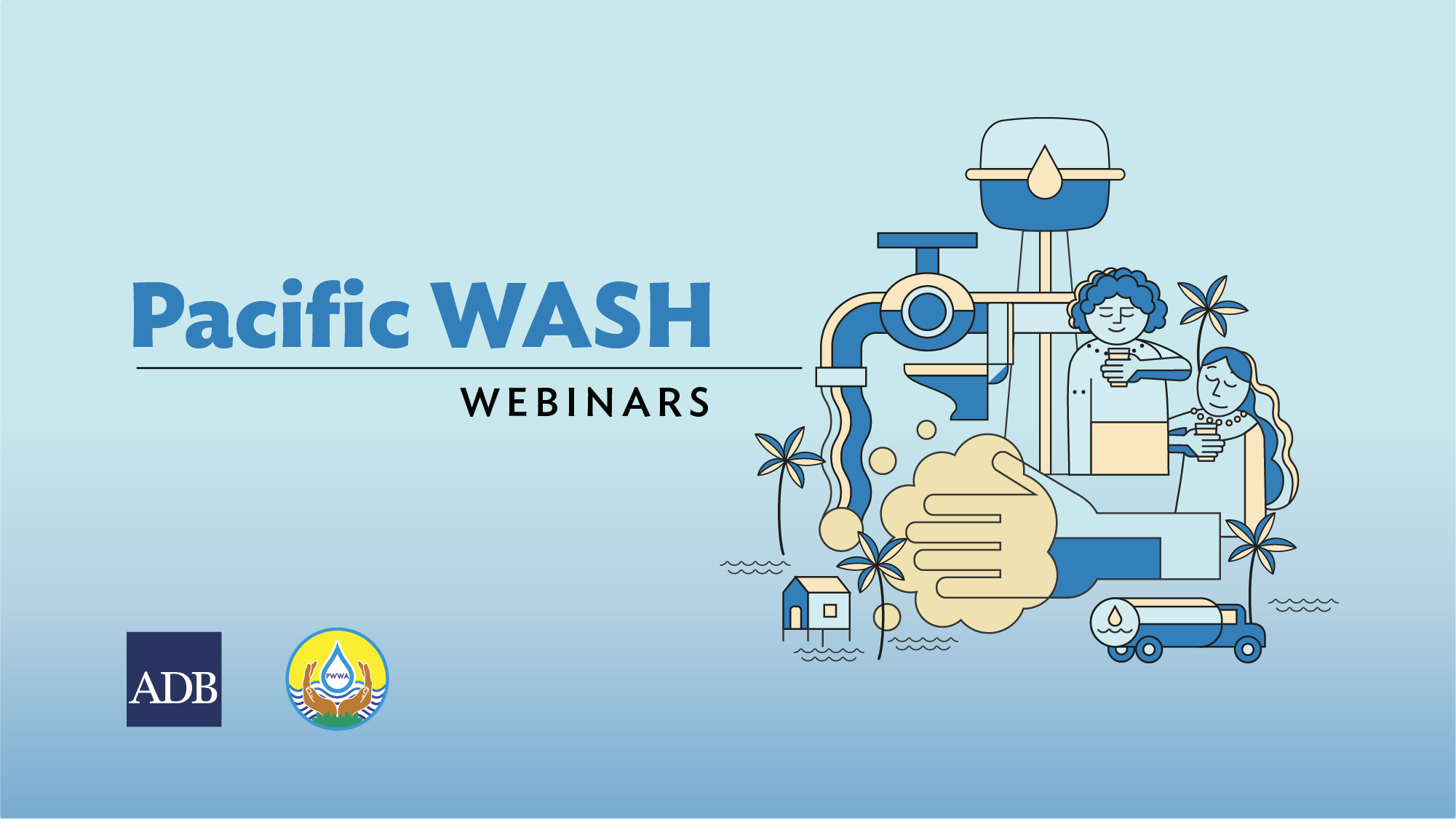 The Pacific WASH Webinar Series is a collaboration between the ADB and the Pacific Water and Wastewater Association (PWWA) with its member utilities supported through WASH Regional TA-6551 Strengthening WASH Practices and Hygiene Behavioral Change in the Pacific. The webinars cover a range of topics selected on-demand and aligned with the WASH Regional TA-6551 objectives of (i) supporting utilities to improve WASH conditions and services in their communities and (ii) strengthening utilities' resilience to future pandemics and natural disasters.
The webinar series serves as a regional platform to advance knowledge and learning in utility operations and the broader WASH sector practice. It draws on the knowledge of a wide range of subject matter experts as well as the Pacific utilities who share their expertise and experience in a dynamic format. The workshop uses interactive learning tools and encourages collaborative discussions to explore key issues, and disseminate good practices and experiences. TA-6551 provides more in-depth follow on support to participating utilities on specific webinar topics on a demand basis.
Program and Learning Materials:
Date
Session / Activity
Presentation Material
Speaker(s)

23 Mar 2022

23 February 2022
Citywide Inclusive Sanitation: Pacific Applications


Across the Pacific, 71% of Islanders have access to basic sanitation services (JMP 2020, excluding PNG). Lack of safe sanitation access is not only a ...

23 Mar 2022

27 April 2022
Water Safety Plans: Pacific Case Studies


Thousands of people in the Pacific still lack access to safely managed household drinking water (JMP 2020), leaving them vulnerable to disease. Over the...

23 Mar 2022

8 June 2022
Inclusive WASH Workplaces in the Pacific


Access to water and sanitation services is vital for everyone, but some parts of our communities need special consideration. Although women and girls ...