Series:
Pacific WASH Webinars
Non-Revenue Water
Reducing water losses and improving the efficiency of the water supply is a top priority for water utilities around the world. A well-performing water utility might lose around 20% of its water to non-revenue streams. In the Pacific, this figure can be up to 60%, or even higher, representing a significant loss of revenue and resourcing for water utilities. Tackling non-revenue water (NRW) – the water 'lost' through leaks, illegal connections, or other inefficiencies, requires targeted long-term efforts and good baseline information to understand where to allocate resources.
This World Water Day—22 March, we explored Non-Revenue Water in the Pacific. The webinar covered the fundamentals of NRW, including how to complete a water balance and discussed case studies from several Pacific water utilities on their experiences with addressing Non-Revenue Water.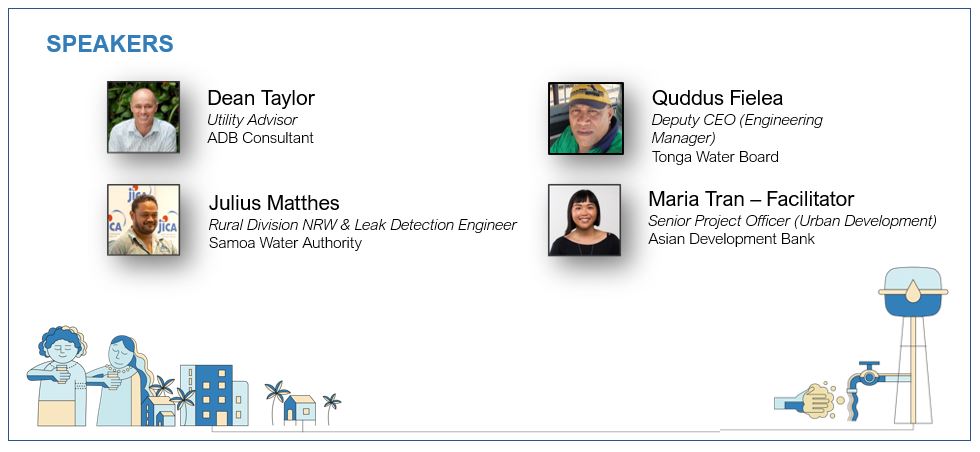 Program and Learning Materials: