Series:
Pacific WASH Webinars
Inclusive WASH Workplaces in the Pacific
Access to water and sanitation services is vital for everyone, but some parts of our communities need special consideration. Although women and girls are primarily responsible for domestic work relating to WASH, less than one in five people working for water utilities in the Pacific are women. Most are in administrative and management positions, with just one in ten working as engineers. One-third of water utilities in the Pacific have no female engineers at all.  
There are many ways that utilities can do more to support women and other marginalized groups, such as people with disabilities, in the workplace. 
This webinar covered: 
• Overview of gender equality and social inclusion in Pacific utilities 
• Case studies from Solomon Islands and Fiji on their efforts to improve gender equality in the workplace 
• Inclusive WASH Workplaces database of interventions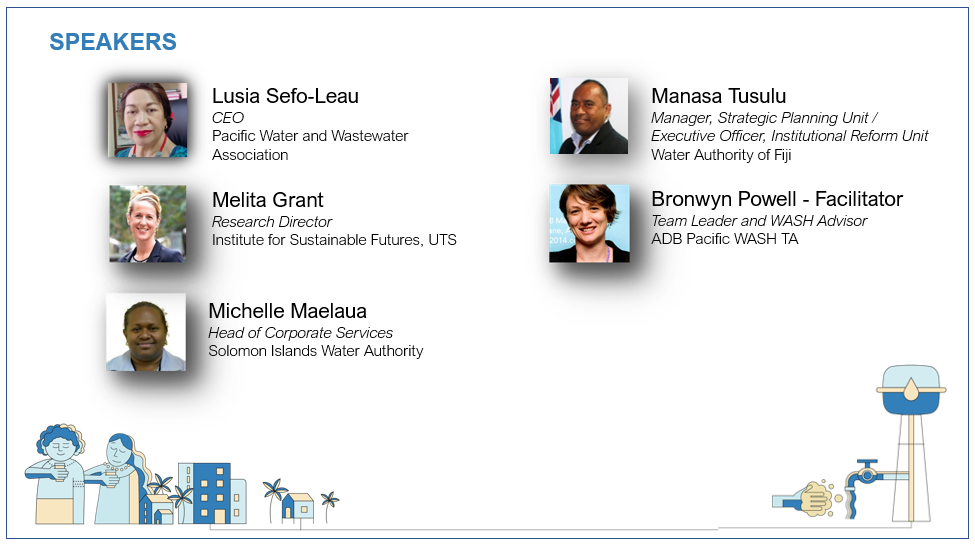 Program and Learning Materials: