Series:
Pacific WASH Webinars
Water Safety Plans: Pacific Case Studies
Thousands of people in the Pacific still lack access to safely managed household drinking water (JMP 2020), leaving them vulnerable to disease. Over the past 20 years, progress has been made towards achieving universal access to basic water services, but progress is slow across the region. This makes a unified effort across the Pacific and the sector even more important to meet Sustainable Development Goal six (SDG 6) to ensure the availability and sustainable management of water and sanitation for all by 2030.  The objective is to ensure that no one is left behind. 
Water Safety Plans (WSPs) provided the building blocks to create safe water supply systems for Pacific communities for water service providers. WSPs included a strong focus on stakeholder engagement to build resilience in water operations, create long-term sustainable improvements in collaboration with communities, and build resilience to unexpected events. 
The webinar discussed: 
ADB's WSP work in the Pacific 
Case studies from Nauru, Kiribati, and Samoa 
Stages of WSP planning and implementation.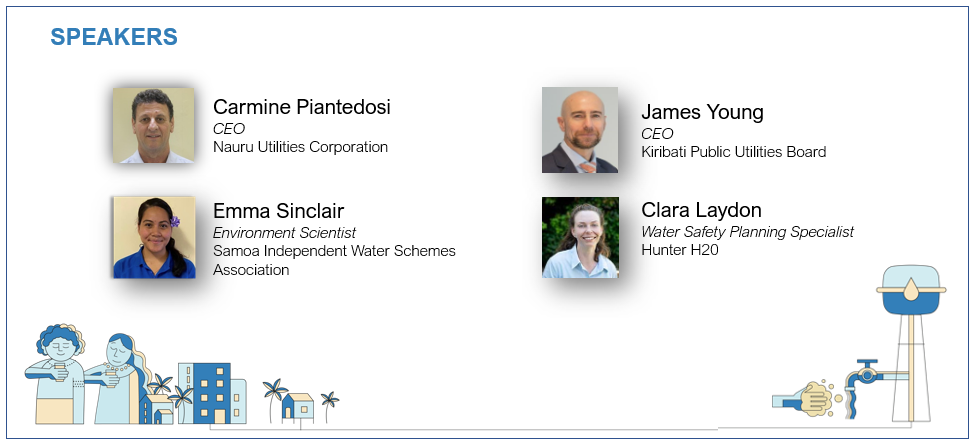 Program and Learning Materials: