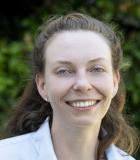 Principal Process Engineer
Profile / Bio:
Clara Laydon from HH2O has been in the water industry for over 15 years and has been involved in a wide range of projects. Over her time in the water industry, Clara has become specialized in working with regional utilities as well as small private water suppliers in creating Water Safety Plans.
Clara has extensive experience in reviewing water treatment operations and management against the Australian Drinking Water Guidelines (ADWG) and the Australian Guidelines for Water Recycling (AGWR).
Clara also has a key focus on engagement, knowledge sharing, and training and has been certified in these skill sets, to be able to implement these areas within Water Safety Plan development.