Series:
Pacific WASH Webinars
Pacific Utilities Delivering WASH Services in Peri-Urban Areas
As Pacific Island countries continue to urbanize, the provision of safely managed water, sanitation, and hygiene (WASH) services becomes increasingly important. With urban growth rates now outstripping national population growth in many Pacific nations, towns and cities are seeing peri-urban areas expand haphazardly at a rapid pace and infrastructure is not keeping pace. Informal settlements are often dense and overcrowded, with challenging governance and land tenure issues. Inadequate WASH services make managing daily needs difficult and negatively impact residents' health, dignity, prosperity, and safety. 
Water and wastewater utilities play a crucial role in directly providing or supporting WASH services in peri-urban areas despite these areas often falling outside utility service boundaries and responsibilities.  
This webinar explored how Pacific utilities, such as Solomon Water and Water Authority Fiji, are mobilizing resources and funds and adjusting their service delivery models and community engagement activities to improve WASH services in peri-urban areas. These examples included community hygiene behavior change campaigns, installation of rainwater harvesting systems for vulnerable households, and adoption of innovative approaches to encourage household investment in sanitation.  
Resource speakers were representatives from the Water Authority of Fiji (WAF), Solomon Water, Plan International Australia, and Live and Learn Solomon Islands.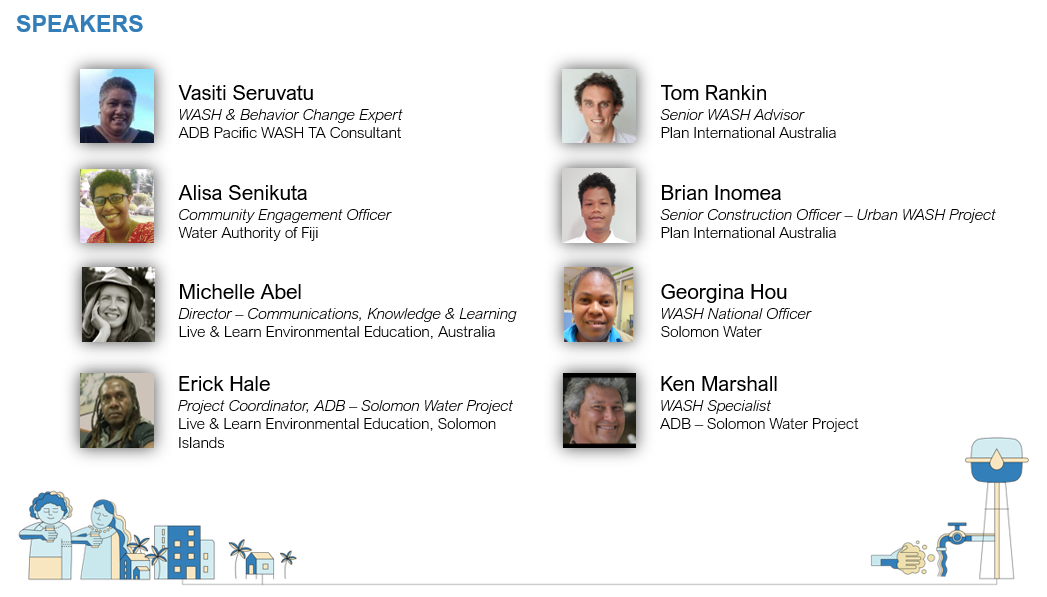 Program and Learning Materials: