Events
K–12 Education Transformation Framework for a 'New Normal' Summit
28 June 2022

to

30 June 2022
ADB, through Southeast Asia Human and Social Development Division (SEHS) and Sector Advisory Service Cluster-Education, collaborated with Microsoft to organize the K-12 Education Transformation Framework for a "New Normal" Summit for 21 DMC participants from Cambodia, Indonesia,  Philippines, Thailand, and Viet Nam.
It was also designed as a training workshop for 10 ADB Education Sector Group staff. Participants exchanged views on global best practices on K12 education transformation arising from the COVID-19 pandemic where digital education and the ability to deliver blended or even full online classes are gaining traction. 
The thematic areas covered: (i) leadership & policy, (ii) teaching & learning, (iii) intelligent environments, and (iv) students & school success elements. How ADB and leading technology partners can better support DMCs was also discussed.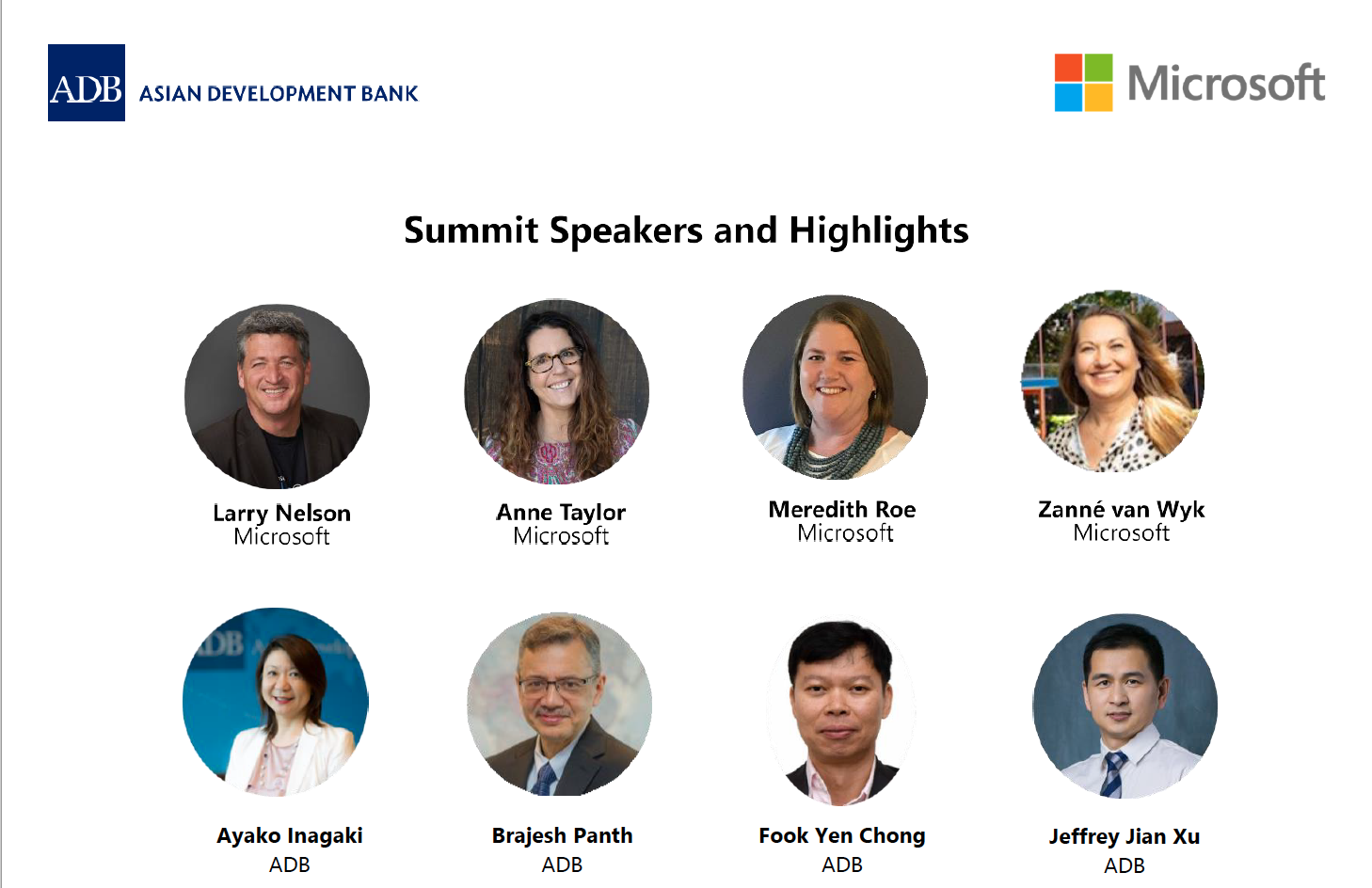 Program and Learning Materials: