Events
3rd Asia Finance Forum: The Future of Inclusive Finance
04 November 2019

to

07 November 2019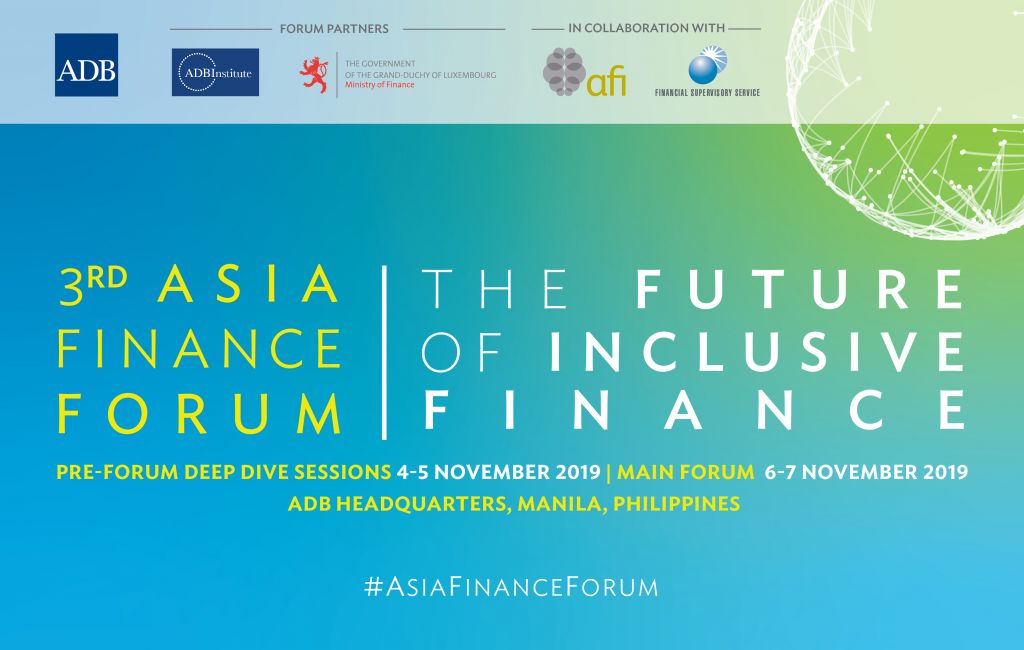 The Third Finance Forum envisioned the future of inclusive finance by discussing how new technologies like artificial intelligence, big data, and blockchain, the rapid expansion of mobile payments and digital banking, are helping to bring financial services to unbanked communities. Under its overarching theme, "The Future of Inclusive Finance", featured sessions on:
(i) combining fintech innovation, public-private collaboration, and enabling regulation to reach the poorest;
(ii) driving actual usage as the next step to providing financial access;
(iii) the importance of cybersecurity in today's digital world; and
(iv) the growth of new entrants: how are they disrupting traditional financial services.
The breakout sessions focused on the significance of interoperable payment systems, how alternative credit scoring models and P2P platforms and microinsurance are evolving, the benefits of digital ID benefits for financial services, how SupTech and RegTech are empowering regulators in new financial technologies and lastly, how regulatory and industry sandboxes are enabling regulatory supervision and the development of regulation. 
To supplement the discussion at the 3rd Asia Finance Forum, the following pre-forum activities were also organized on 4-5 November 2019:
(i) Women's Financial Inclusion session on 4 November
(ii) ADB-OECD Disaster Risk Management Financing and Technology session on 5 November
(iii) Fintech boot camp on 4–5 November
Program and Learning Materials: