Event:
ASEAN Australia Smart Cities Webinar Series
AASCTF Luang Prabang project flyer: Supporting Luang Prabang's ambition to become a more livable heritage city for all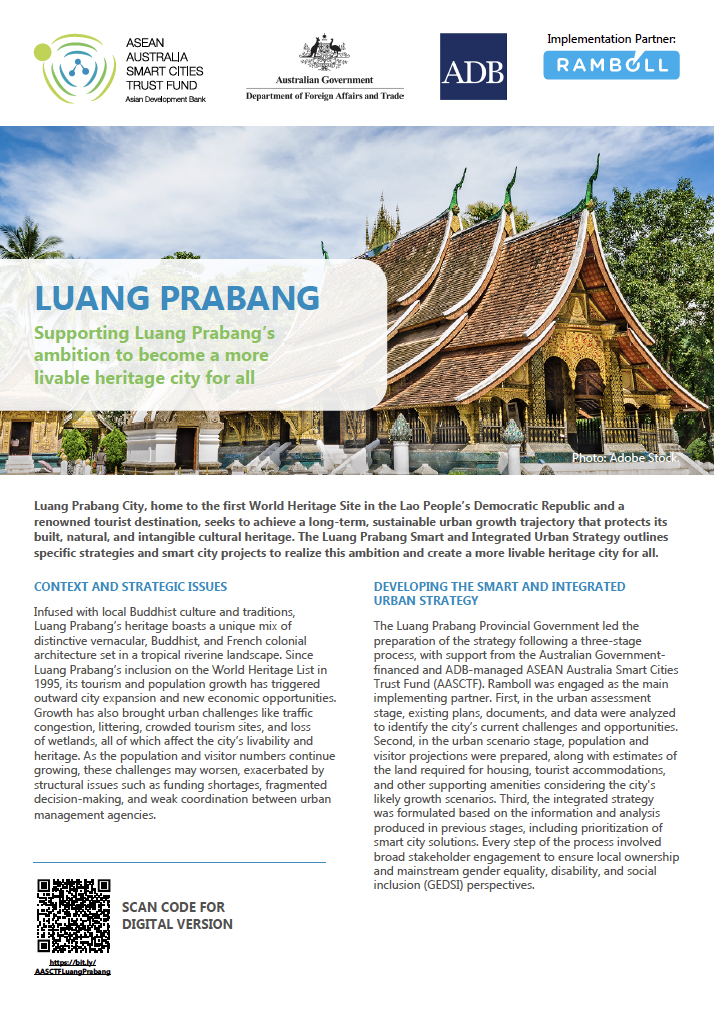 Luang Prabang City, home to the first World Heritage Site in the Lao People's Democratic Republic and a renowned tourist destination, seeks to achieve a long-term, sustainable urban growth trajectory that protects its built, natural, and intangible cultural heritage. This flyer provides an overview of the Luang Prabang Smart and Integrated Urban Strategy project of the ASEAN Australia Smart Cities Trust Fund (AASCTF), which has been supporting the Luang Prabang Provincial Government in preparing the said strategy to help realize their ambition for a more livable heritage city for all. 
The AASCTF is financed by the Australian Government through the Department of Foreign Affairs and Trade, managed by the Asian Development Bank, and implemented by Ramboll.
This project flyer is also available in Lao.
Geographical Focus:
Regional - Asia
Subregional- Southeast Asia
Lao PDR