Events
Digital Technologies and Quality Jobs – Lessons Learnt and New Horizons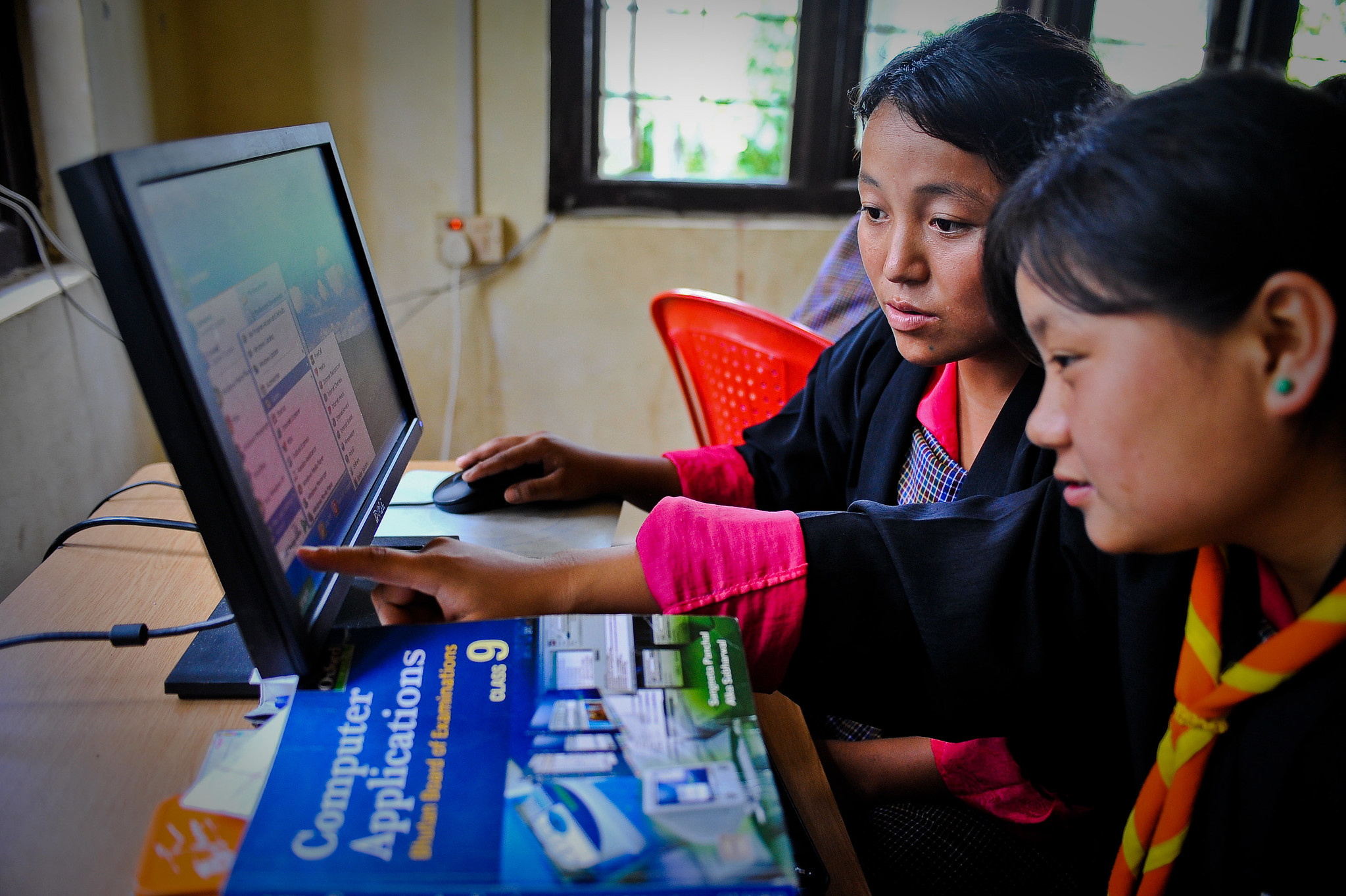 A new SDCC webinar series
​​​​​How can governments and other stakeholders address the urgent challenge of ensuring the COVID-19 recovery is jobs-rich and inclusive? How can accelerated digital transformation drive quality job creation and what are the skills needed for these new jobs? ADB's Digital Technology for Development Unit, Social Development Thematic Group, and Education Sector Group are collaborating to launch a new webinar series to help ADB stakeholders learn from what works in the region and around the world in leveraging technology to promote quality jobs and explore new departures in matching demand and supply of skills for better job prospects. 
What is the series about?
The Quality Jobs and Technology series will launch with an initial discussion on models to support youth employment, and overtime cover key aspects relating to effective labor markets and assuring quality jobs as the means to poverty reduction and to improve inclusion, in line with ADB's operational priority 1 as part of Strategy 2030.
The series will highlight the latest trends and policy directions on key topics, and present speakers from leading organizations from the Asia Pacific and other regions to share their research, work, and innovative practices. Strengthening access and opportunity for vulnerable groups will be an important focus, with the aim of maximizing relevance and applicability to ADB Operations in developing member countries. The theme of digital transformation and the use of technology for inclusion and success in job markets will be a feature of the series.
The role of technology in promoting quality jobs will be examined in the webinars on two levels:
how technology can help connect jobseekers to quality jobs and provide more inclusive and scalable employment-related services; and
how technology can create new forms of decent work in the digital economy accessible to vulnerable and marginalized population segments.
What are the objectives?
​​
Raise awareness of effective models to support transitions into, and creation of, quality jobs, with a focus on technology-enabled approaches and jobs in the digital economy
Build relationships with a wider network of practitioners to inspire or guide future government investment in strengthening the demand and supply of quality jobs
Demonstrate One-ADB working culture by integrating multi-dimensional issues relating to the future of work, spanning: skills and employability; social protection and labor market activation; business environment; technology; gender; public finance; rural-urban development; sustainability and climate change.
Why now?
​​​​​​​Reversing setbacks in poverty gains in Asia and the Pacific as a result of the COVID-19 pandemic will require targeted investments to maximize productivity through quality jobs for all, including vulnerable and at-risk groups.[1] The promise to 'leave no one behind' looks precarious in the final decade of delivery of the 2030 Sustainable Development Goals (SDGs).[2]
ADB-supported research has shown that the pandemic's labor market impacts across the region are unequal: those people who already faced more constraints to quality work are suffering the worst effects, for example being employed in hardest-hit sectors[3]. The dual supply-and-demand-side shock will mean that young people will suffer from more challenging transitions into and within the world of work with long-term wage 'scarring', based on evidence from previous socioeconomic crises[4].
Technology holds promise both to increase access to quality jobs for youth and other groups, and to create demand for new forms of work, assuming fundamental issues of infrastructure, affordability and governance are addressed. Notwithstanding significant diversity across countries, digitalization has been transforming economic value creation in Asia and the Pacific. COVID-19 presents new opportunities as well as risks[5].
There is an urgent need to equip governments with practical guidance about how technology can be leveraged to help vulnerable youth and other groups navigate the fast-changing labor market and thrive in the digital economy.
Who is the series for?
The webinars are targeted at internal and external audiences. At ADB they will be of practical value to research, policy, operations, and country colleagues who are seeking to shape effective digital jobs solutions and to develop government guidance based on the latest evidence and practice.
Beyond ADB, the series will also convene and interest policymakers in Asia and the Pacific, research and policy stakeholders across development partners, and private sector and civil society practitioners in the skills and employment community.
What topics will be addressed?
The initial topics are:
Kick-off: emerging trends in inclusive digital work
Disability and labor market inclusion
Job matching and labor market transitions
Gig work and labor platforms
Social entrepreneurship​​​​​​​​​​​​​​​​​​​​​​​​
​​​​​​​How to get involved?
​​​​​​​​​​​​​​The first webinar will be held on 23rd April at 3:00 pm, Manila Time via MS Teams.
---
[1] See discussion on Issues in https://www.adb.org/sites/default/files/project-documents/54100/54100-001-tar-en.pdf
[2] Even pre-COVID-19, the international community was off-track to deliver against SDG8 and related targets to: "[p]romote sustained, inclusive and sustainable economic growth, full and productive employment and decent work for all". See: Time to Act for SDG 8: Integrating Decent Work, Sustained Growth and Environmental Integrity – International Labour Office – Geneva: ILO, 2019.
[3] See among others: on gender - https://www.adb.org/sites/default/files/publication/651541/covid-19-no-excuse-regress-gender-equality.pdf ; on ageing - https://blogs.adb.org/how-to-protect-asia-s-rapidly-aging-population-from-COVID-19 ; on youth: https://development.asia/policy-brief/putting-youth-employment-center-asias-pandemic-recovery
[4] Tackling the COVID-19 youth employment crisis in Asia and the Pacific: International Labour Organization, Bangkok (Thailand), and Asian Development Bank, Manila (Philippines), 2020.
[5] Asian Economic Integration Report 2021: Making Digital Platforms Work for Asia and the Pacific: Asian Development Bank, Manila (Philippines), 2021.
Program and Learning Materials: