Series:
Gender Month 2022: Women Leading Towards An Equal, Greener and More Resilient Future
2022 International Women's Day Celebration: Gender Equality Today for a Sustainable Tomorrow
President Masa on 8 March opened the International Women's Day celebration for ADB and reiterated the bank's commitment to accelerating gender equality and women's empowerment. In his remarks, he underscored that women's knowledge, skills, and leadership are some of the most significant resources that the region has for addressing the climate crisis. Maldives' Special Envoy for Climate Change Sabra Ibrahim Noordeen gave the keynote speech where she highlighted the urgency of closing the gap on gender equality to achieve more sustainable and resilient paths of development.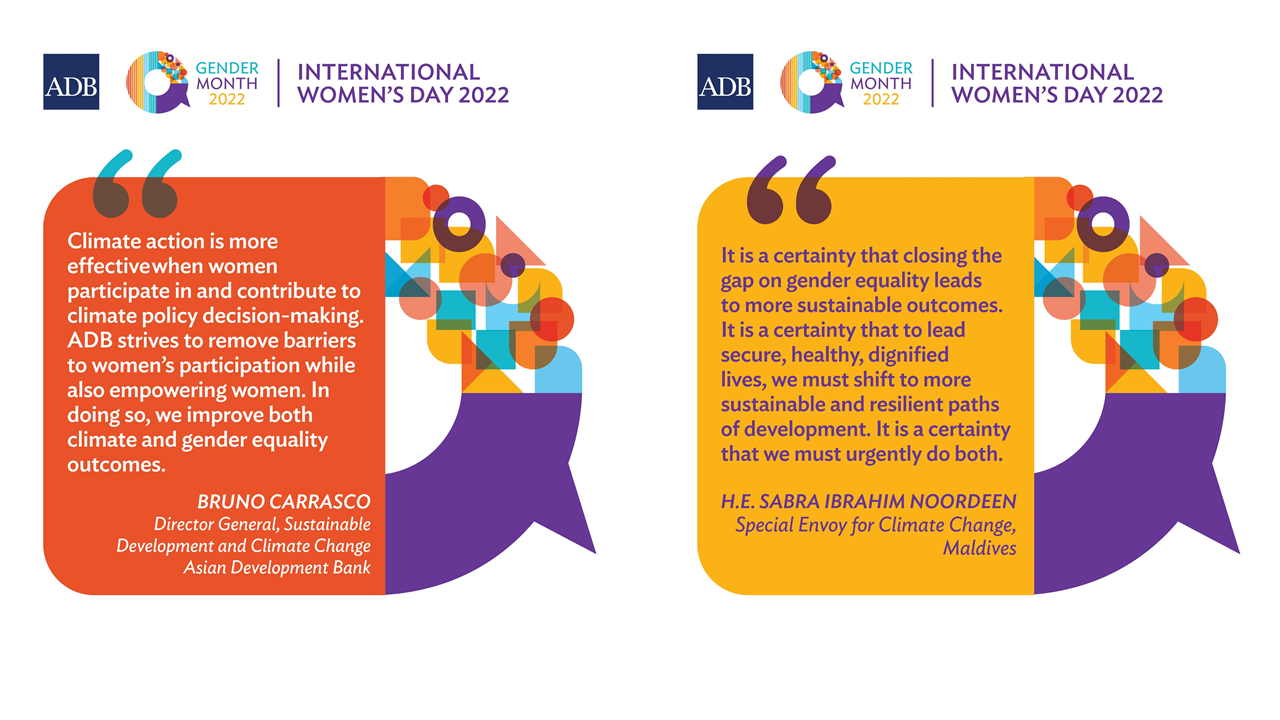 Program and Learning Materials: