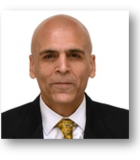 Profile / Bio:
Rehan started his ADB career as Infrastructure Specialist in the Indonesia Resident Mission in December 2007 and then served in different roles in the Southeast Asia Department until March 2018 after which he moved to the Procurement, Portfolio and Financial Management Department.
Prior to ADB, he was a consultant to ADB and worked extensively on the Aceh tsunami recovery program and as a consultant at the World Bank. He spent the first 20 years of his professional life in the private sector extensively in Indonesia, Brunei, the Philippines, Middle East, and Europe.
He holds a Master's degree in Economic Management and Policy from the University of Strathclyde, Glasgow, United Kingdom.