Event:
ASEAN Australia Smart Cities Webinar Series
Smart Cities – Inclusive Cities Capacity Building Program Module 2 Report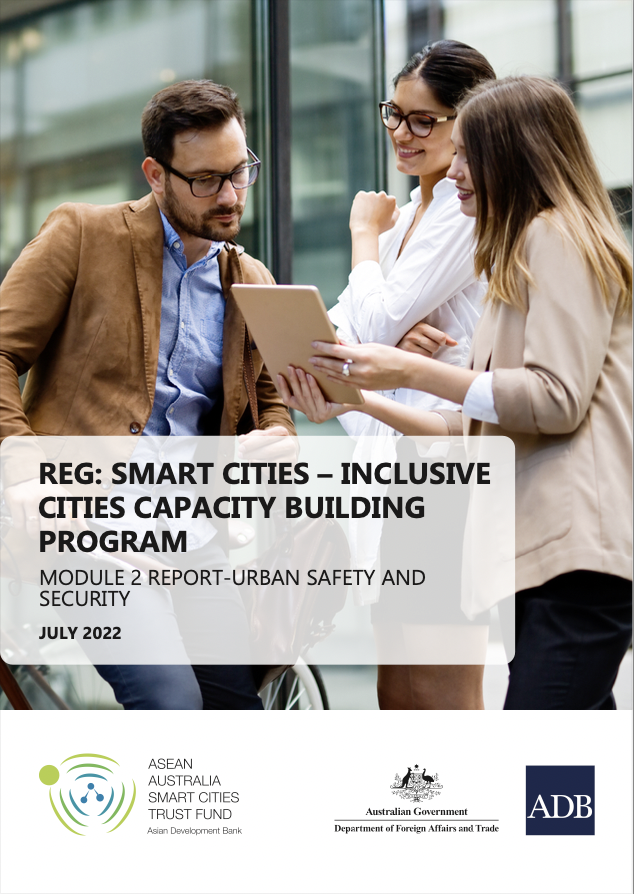 This report is divided into three sections, starting with a brief description of the dialogues hosted under Module 2. This includes details on speakers and participants, a summary of key discussion points and participant feedback. The report concludes with a section on key learnings and next steps.
Geographical Focus:
Subregional- Southeast Asia