Events
At the Intersection: Smart Inclusive Cities in Southeast Asia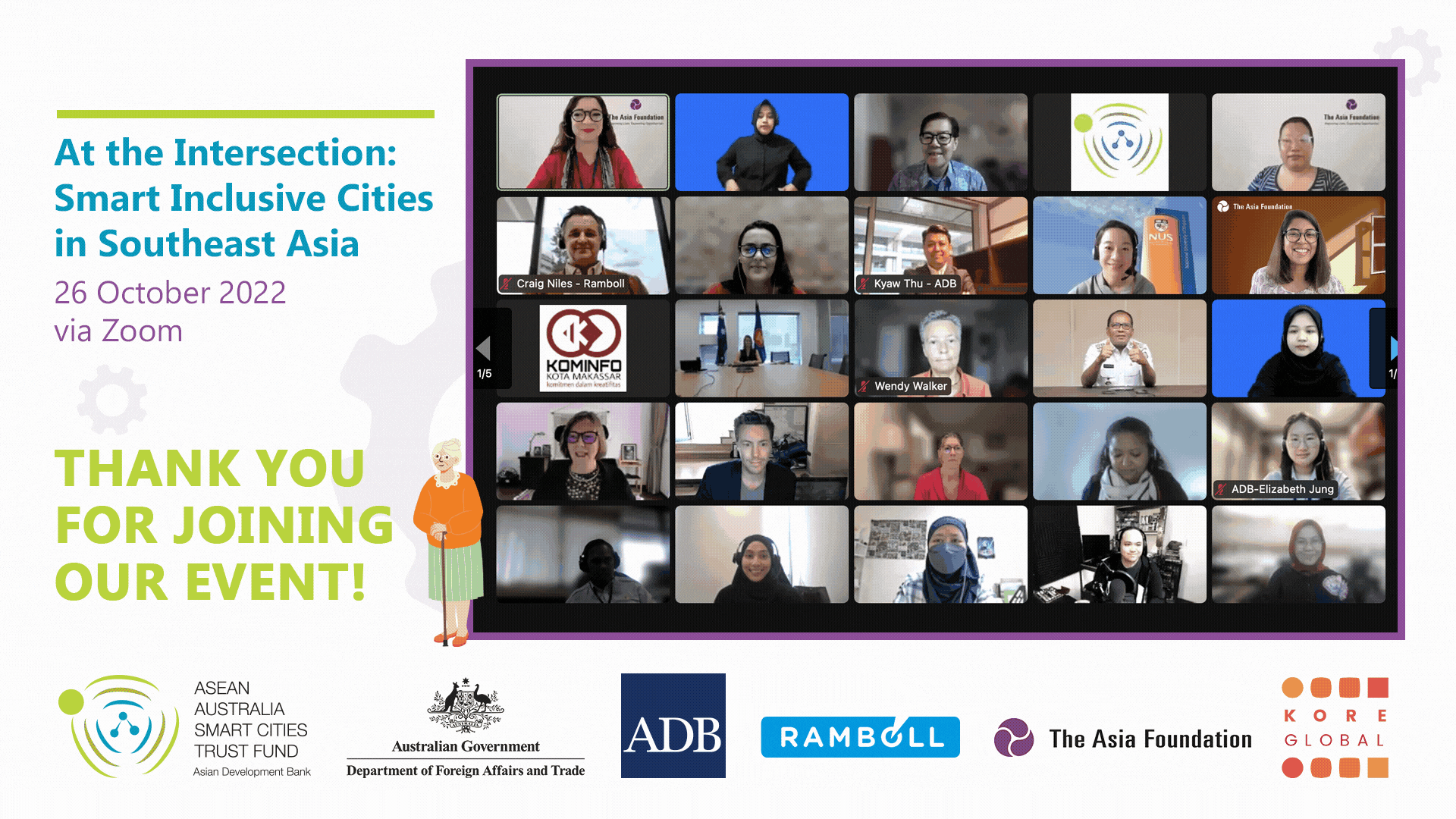 The COVID-19 pandemic has derailed many of the development gains made in Southeast Asia in recent decades, severely impacting the lives of the poor and marginalized. In the 'new normal', can Southeast Asian cities use the rise of digital technologies to overcome inequalities and improve he lives and livelihoods of the disadvantaged? What can the public, private, and civil society sectors do to drive solutions that are both smart and inclusive? 
On 26 October, over 120 participants joined the ASEAN Australia Smart Cities Trust Fund (AASCTF) and The Asia Foundation (TAF) for the online event, At the Intersection: Smart Inclusive Cities in Southeast Asia. Together, everyone participated in discussions about locally developed digital initiatives that make cities more inclusive.
This event built on the recently concluded Inclusive Cities Dialogues, a series of sessions with diverse stakeholders across several ASEAN cities, which looked at the difficulties faced by women and girls, persons with disabilities, the urban poor, and other vulnerable and marginalized groups, and explored the efforts made by different organizations in the region to address them. This joint AASCTF and TAF event touched on key takeaways from the dialogues and showcased innovative smart solutions that can help improve public participation, access to services, safety, and livability in cities.
Program and Learning Materials: