Event:
ASEAN Australia Smart Cities Webinar Series
AASCTF Smart Cities Inclusive Cities Capacity Building Program - Module 1 Report: Access to Services and Infrastructure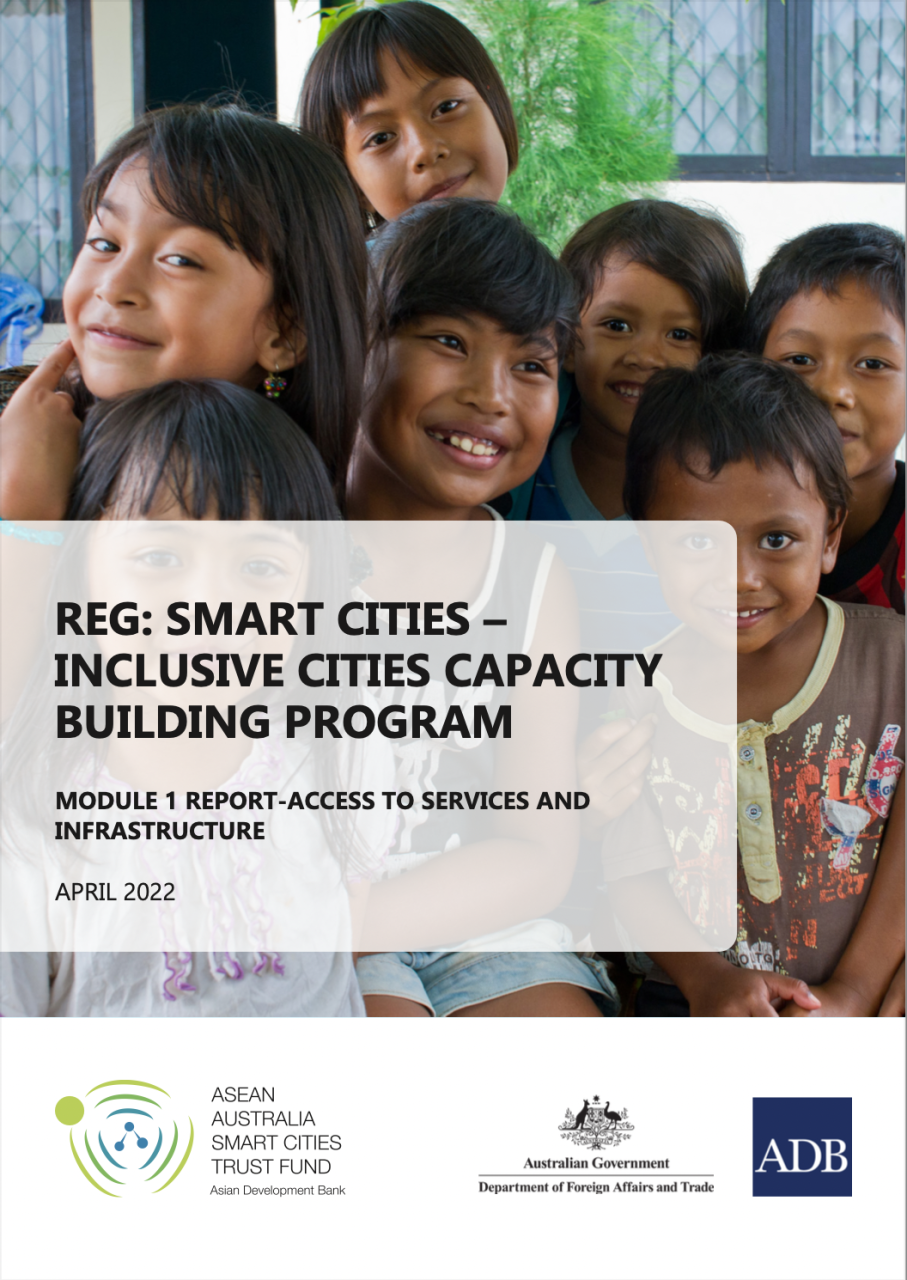 This report provides an update on project activities implemented between December 2021-March 2022. It includes three sections beginning with a summary of the overall aim and approach of the Project. The second section details the design of the multi-stakeholder dialogues and delivery of Module 1 including information on key activities and outputs. The report concludes by summarizing key learnings and detailing upcoming activities and key priorities for the team moving forward.
Geographical Focus:
Subregional- Southeast Asia