Event:
ASEAN Australia Smart Cities Webinar Series
Baguio City Smart Flood Warning, Information and Mitigation System - Hydraulic Model and Hazard Risk Mapping Assessment Report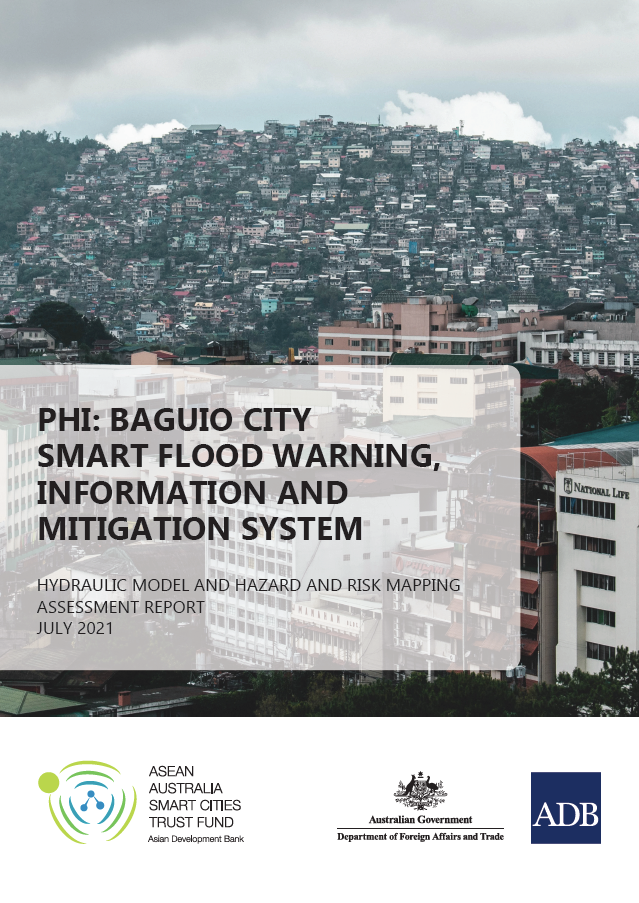 This Hydraulic Model and Hazard and Risk Assessment report contribute to the overall understanding of the flooding dynamics in the City of Baguio in the Philippines. The results of this study can be used to inform decisions related to flood protection investments, land-use changes, and stormwater infrastructure, among other topics. Moreover, the results can also improve coordination across city agencies through the development of integrated flood management strategies at the Barangay level.
[Note: Report appendices available for download here]