Event:
ASEAN Australia Smart Cities Webinar Series
Enhanced Employment Service Platform with Matching Tool and E-Learning Modules (Phase 1) - E-Learning Sample Demonstration Workshop Report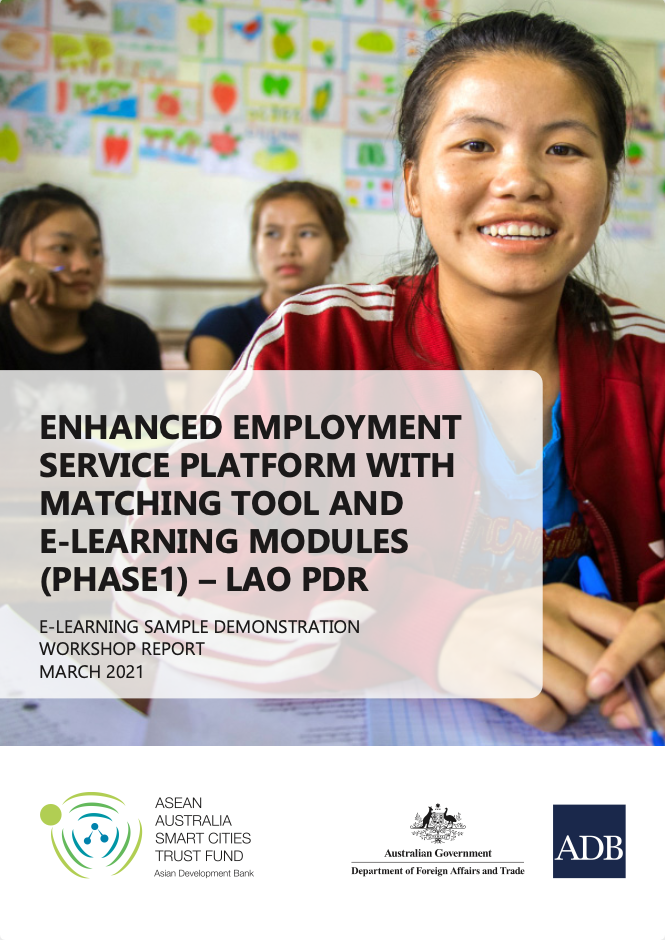 This report provides sample e-learning modules that can be used by students from universities and TVET schools for better preparation for employment opportunities. The overall goal of this activity was to receive preliminary inputs on potential digital e-learning solutions to be further developed and tested during the upcoming Pilot Phase to mitigate the skill demand-supply gap in Kaysone, Lao PDR.
This report includes an outline of e-learning samples demonstrated with project stakeholders and key takeaways from the workshop held on 22 December 2020 at Savannakhet University.