Event:
ASEAN Australia Smart Cities Webinar Series
Makassar Urban Situation Assessment Report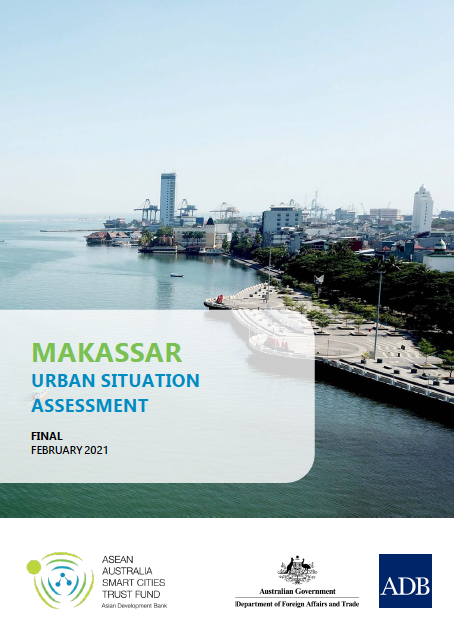 [Download the Bahasa Indonesian version]
The Makassar Urban Situation Assessment seeks to develop a holistic understanding of the existing urban environment and population of the Indonesian City of Makassar. The Situation Assessment is part one of a suite of documents that will work towards creating a more livable City of Makassar for all residents, workers and visitors.
The Situation Assessment is the first step towards a smart and livable city framework: Makassar Livable City Plan.