Series:
2021 Resilience Learning Month
Use of Geospatial Tools and Analysis for Remote Monitoring of Projects and Building Climate Resilience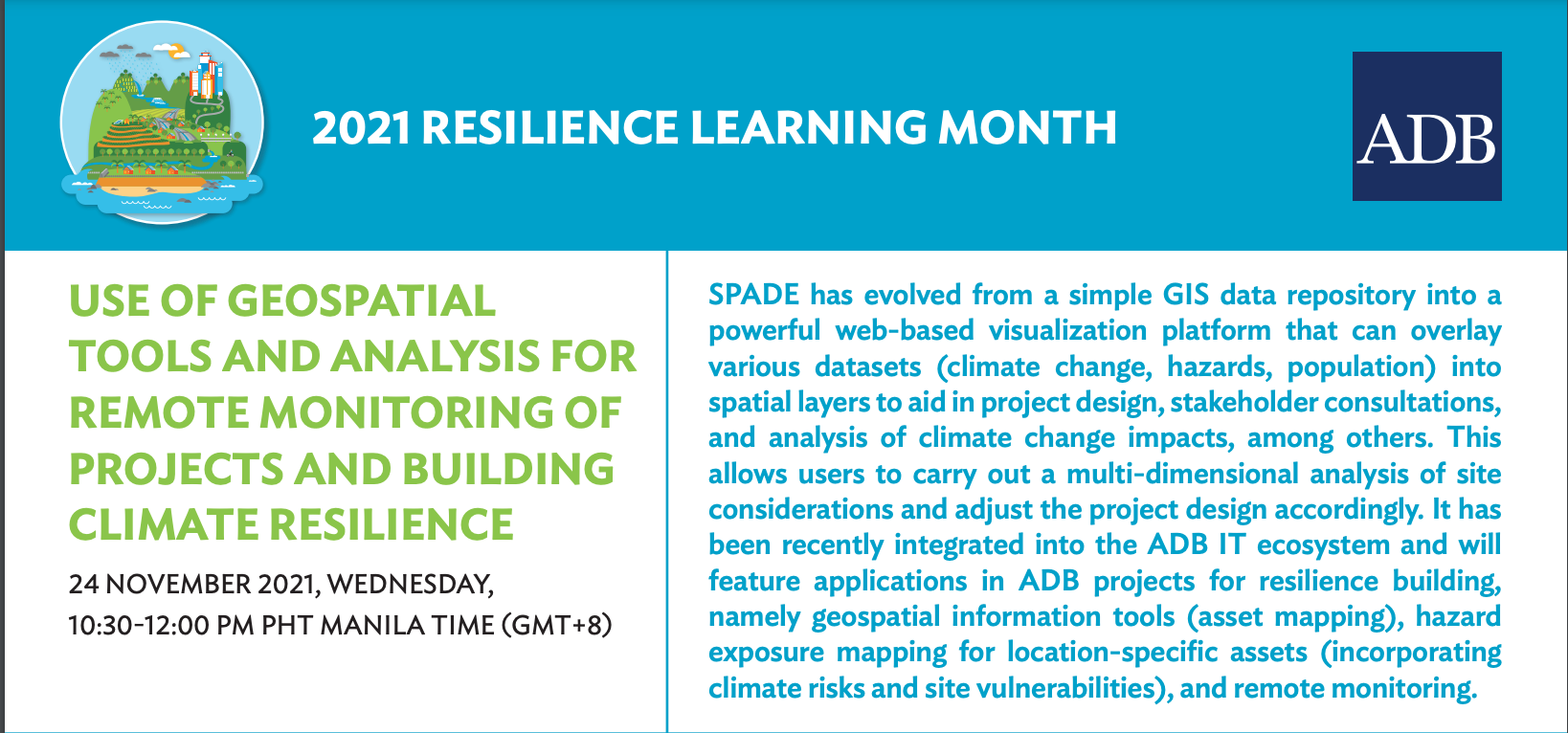 USG-UCCRTF organized a session on "Use of geospatial tools and analysis for remote monitoring of projects and building climate resilience" as part of Climate Change and Disaster Risk Reduction's events under the 2021 Resilience Learning Month.
The objective of the session is to explore various geospatial tools and platforms that have been developed both by ADB and other development organizations to support data and climate risk-informed analysis and design of projects.
In his opening remarks, Thomas Abell, Chief, Digital Technology Unit, ADB underlined that the primary objective of DTU is to help bring digital technologies into ADB programs and support DMCs. Recognizing that geospatial tools can greatly support ADB's work, they established the GIS working group to harmonize the GIS activities taking place in the Bank. In the short-term, they have established the platform and standards for the storage and archiving of GIS analysis that has been generated from ADB projects to date. The long-term solution will propose several options based on use cases in order to determine the tools, resources, and funding requirements to carry it through. 
The panel discussion featured internal and external speakers to highlight the different tools and platforms being used by development organizations to support climate risk and vulnerability analysis, project design, and remote monitoring, among others.
For more information, read the Event Snapshot.
Program and Learning Materials: