Events
SEADS 2021: Reinventing Smart Cities after COVID-19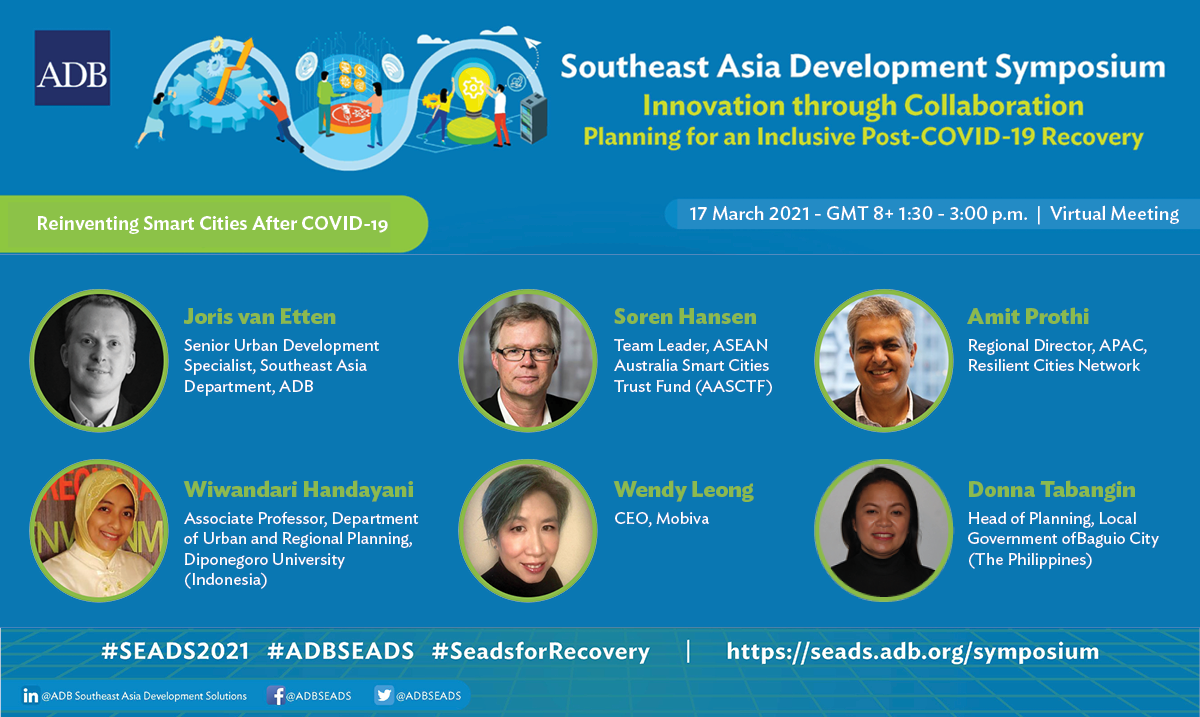 [Session recording to be uploaded soon]
The COVID-19 pandemic is symbolic of the major shocks and stresses that cities can expect to encounter in the future. COVID-19 has exposed and magnified the underlying vulnerability of our rapidly urbanizing and highly interconnected world. As cities and governmental bodies worldwide shift from immediate response to long-term recovery, calls to "build back better" grow louder. 
The key to building back better is to 'build back smarter.' A human-centered approach to planning and development, combined with smart and evidence-based solutions, can support cities to expediently move from best practice (traditional retrospective thinking) to "next practice" (preparatory forward-thinking). This people-centered, next practice planning and development approach can enable cities to tunnel through learning curves on their path to achieving truly green, inclusive, competitive, healthy, and resilient societies—cities that can respond to future shocks and stresses such as global economic recessions, health epidemics, natural disasters, and security threats. 
Building back smarter holds the key to shock-proofing Southeast Asia's urban centers. This session explored how a holistic approach to urban development, combined with a well-orchestrated policy implementation and the identification of appropriate digital solutions are key to elevating livability and building the long-term resilience of cities. 
Program and Learning Materials: