Events
Safeguarding Integrity in the COVID-19 Response and Recovery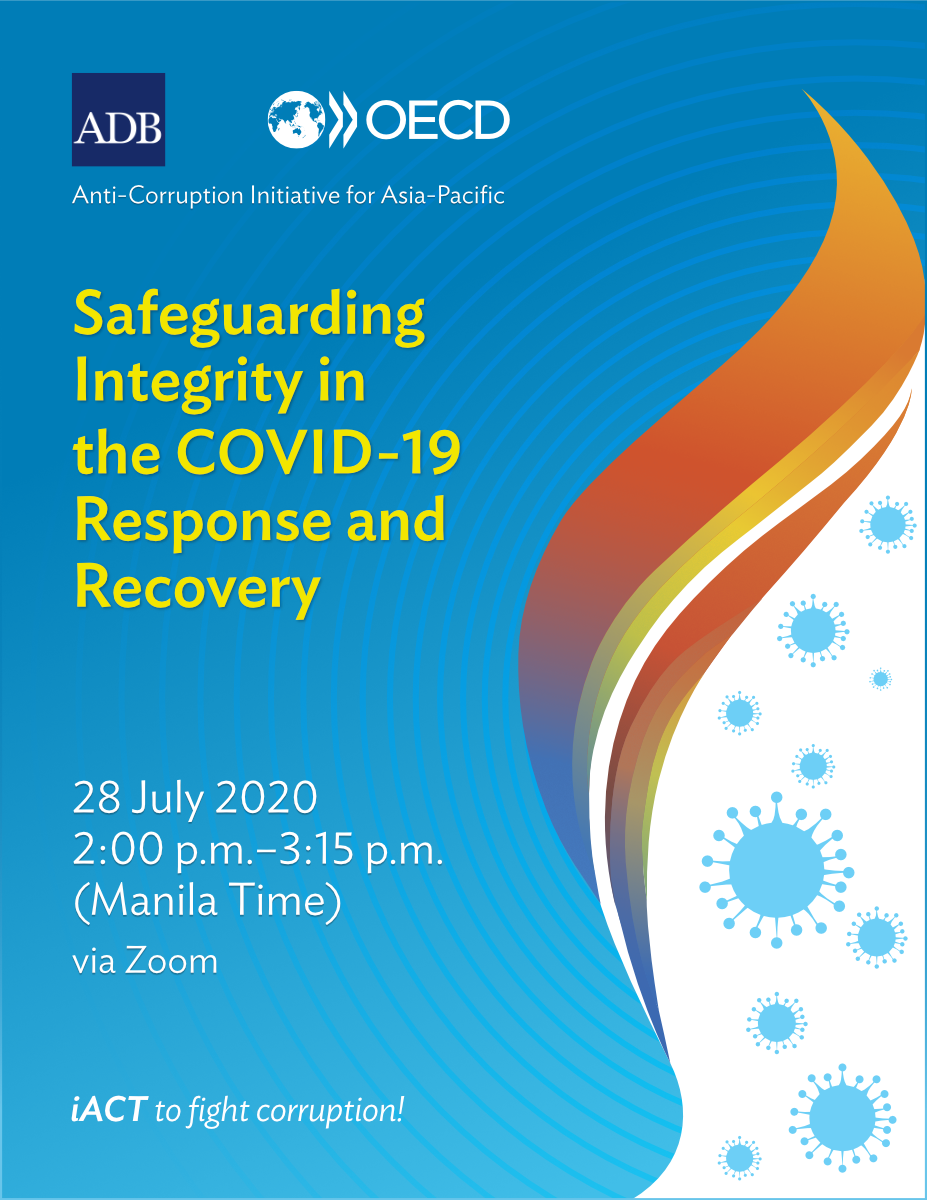 More than 130 participants from the member countries and jurisdictions of the Anti-Corruption Initiative for Asia-Pacific (ACI), observer countries, advisory group, Philippine Commission on Audit, OECD, and ADB joined the webinar on Safeguarding Integrity in the COVID-19 Response and Recovery held on 28 July 2020 via Zoom.
As the first webinar to be jointly hosted by ADB and OECD for the members of the Anti-Corruption Initiative for Asia-Pacific, the webinar is one of the series of events leading up to ADB's International Anticorruption Day 2020 Celebration. The following countries were welcomed at the webinar: Australia; Armenia; Azerbaijan; Cambodia; Georgia; Hongkong, China; Indonesia; Kazakhstan; Korea; Kyrgyz Republic; Macau, China; Malaysia; Mongolia; Myanmar; Nepal; Pakistan; Philippines; Solomon Islands; Thailand; Vanuatu; and Viet Nam.
Jeroen Michels, Policy Analyst and Paul Whittaker, Anti-Corruption Analyst of OECD, presented the recommendations from the recently published OECD policy papers on how governments and development partners should ensure that responses and efforts towards recovery from the crisis are effective and not undermined by corruption and bribery.
Program and Learning Materials: