Series:
International Anticorruption Day
International Anticorruption Day 2021 - Integrity: Enforcement and Impact
ADB celebrated its 11th International Anticorruption Day on 9 December 2021 through a virtual knowledge-sharing event hosted by OAI.
With the theme, Integrity: Enforcement and Impact, Managing Director General Woochong Um highlighted the importance of integrity in ADB's policies and practices and the key role personnel play in maintaining integrity in the bank's operations. EIB Inspector-General Jan Willem van der Kaaij, former EBRD Chief Compliance Officer Lisa Rosen, and Hughes Hubbard & Reed Partner Christine Kang discussed MDB integrity enforcement frameworks, their positive impacts, areas of improvement, and the role of MDB personnel in its successful implementation.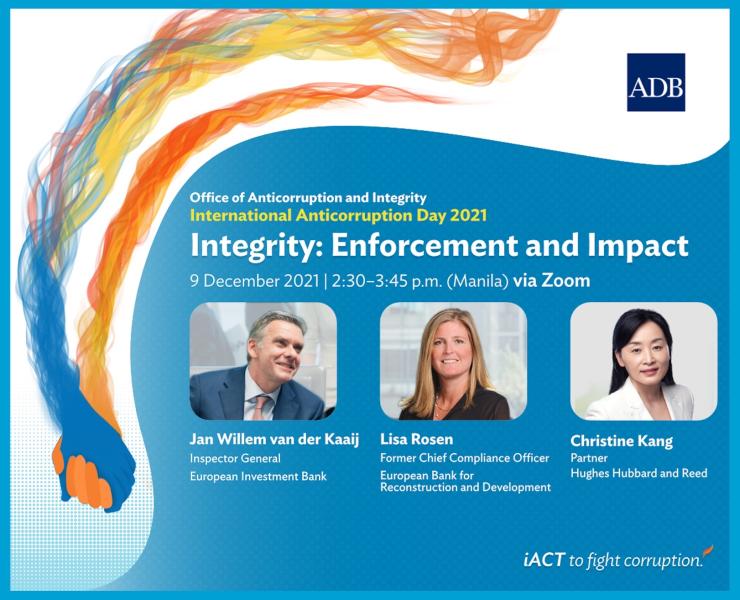 Program and Learning Materials: