Events
Deep Dive into Supply Chain Finance in Pakistan
09 November 2021

to

13 December 2021
Via Zoom
Register Here for Module 3: Legal lens ( 7 December 2021, 10 a.m. PST)
Register Here for Module 4: Scaling up SCF (13 December 2021, 10 a.m. PST)
For inquiries, send an email to tscfpknowledge@adb.org.
---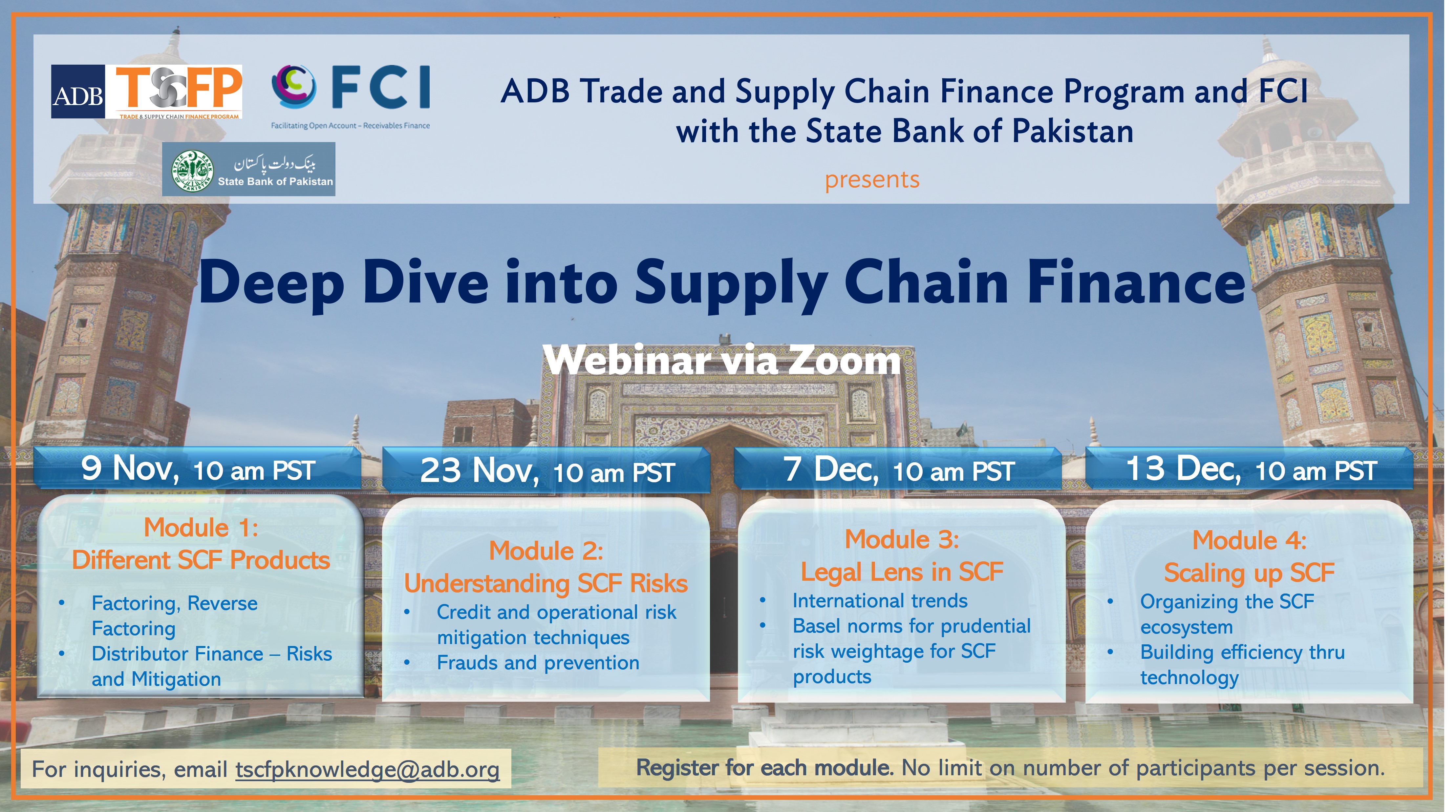 The 2021 Asian Development Bank Trade Finance Gaps, Growth, and Job Survey showed a global trade finance gap of $1.7 trillion in 2020, up from $1.5 trillion in 2018. That gap, which hits hardest on small and medium-sized companies, is exacerbated by a lack of expertise and capability in local companies and banks.
To rectify these knowledge gaps, ADB's Trade and Supply Chain Finance Program conducts webinars to provide insights and share knowledge on supply chain finance. This webinar series is focused on Pakistan and covers various key points of supply chain finance, including detailed discussion of products, the legal landscape in Pakistan, building of a business case, simplification of onboarding supply chain participants, and the technological evolution of supply chains and supply chain finance.
Program and Learning Materials: