Events
Civil Society Program
03 May 2021

to

05 May 2021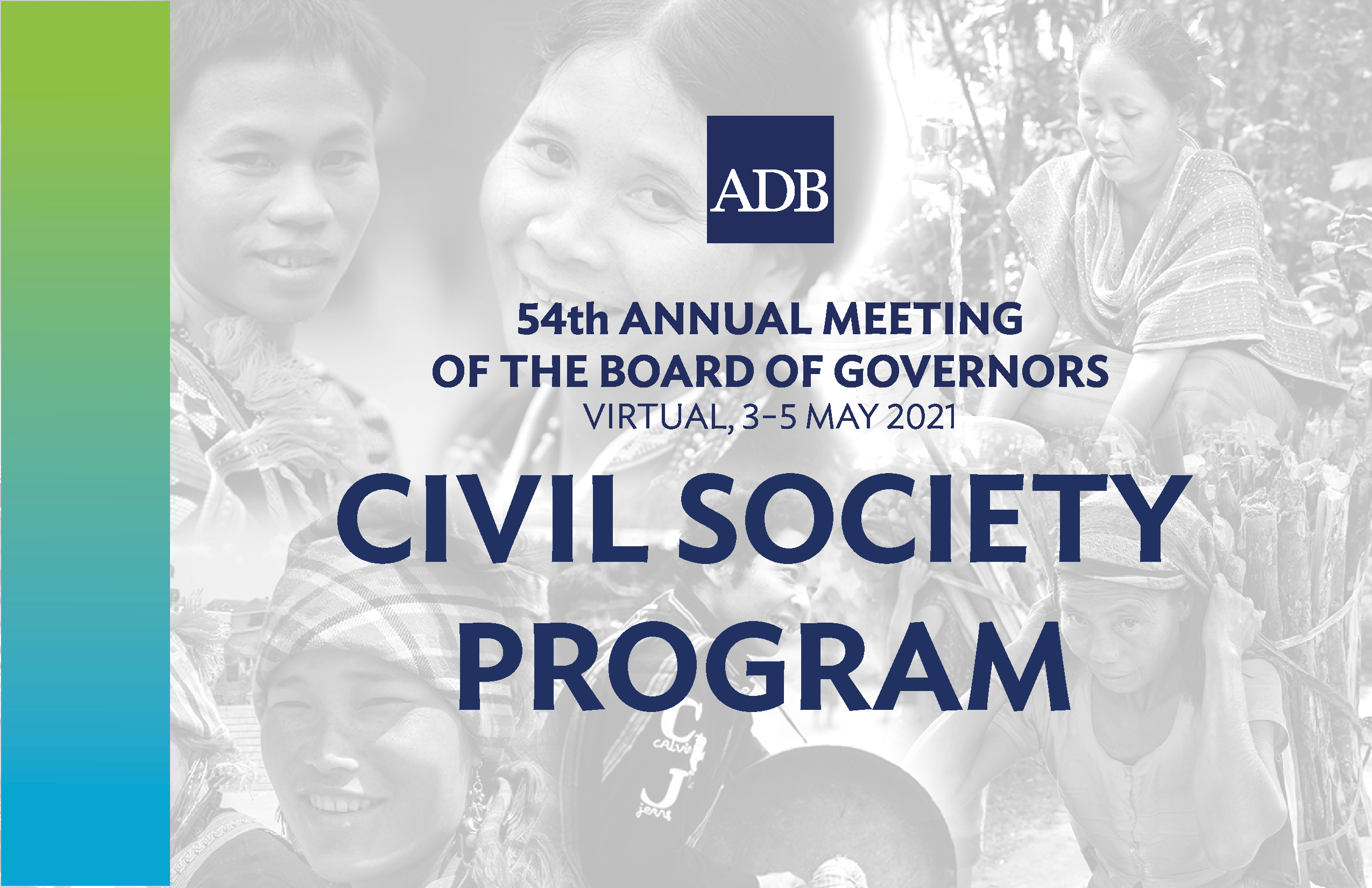 The Civil Society Program (CSP) is one of the programs during the 54th Annual Meeting of the Board of Governors. CSP is a venue for Civil Society Organizations (CSOs) dialogue with ADB and its developing member countries on key development topics, consistent with its Strategy 2030 seven operational priorities. 
You may also watch the Live Stream of the Sessions at ADB and Civil Society's official Facebook page and Youtube account.
For more information, click here.
Click here to find out how to register for all #CivilSocietyProgram sessions.
Program and Learning Materials: