Series:
ADB Data Room: Circular Economy
Case Studies on Circular Economy Biz Model: Mechanisms, Opportunities and Challenges (ADB CE Webinar Series, Session 02)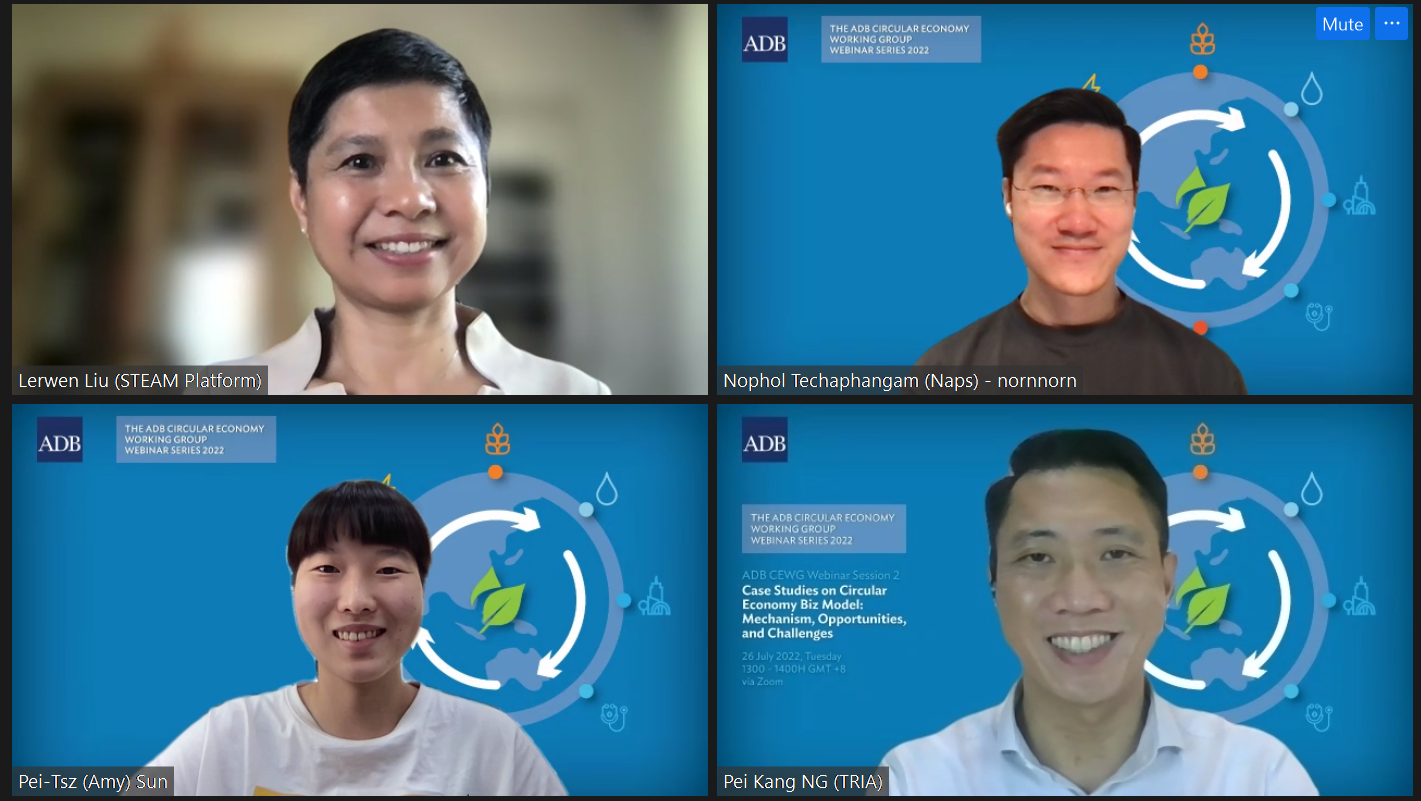 Despite the current circular economy global movement, the amount of waste generated globally is still on the rise, especially during the covid-19 pandemic when online shopping and take-out food services have been increasing. We must reduce waste and, simultaneously, recycle/recover resources from "waste." This requires transformation along the entire value chain of production and consumption from product design and distribution to end of use and life. There have been solutions developed that need financing to scale.
This webinar series aimed to provide knowledge and insights for policymakers and investors to learn from practitioners from both investor's and solution providers' perspectives. The series started with case studies from a start-up's perspective of the financing mechanisms that enable transitioning to the circular business model.
Program and Learning Materials: