Events
Asia Clean Blue Skies Program
Hybrid Event: Suwon, South Korea | Zoom Webinar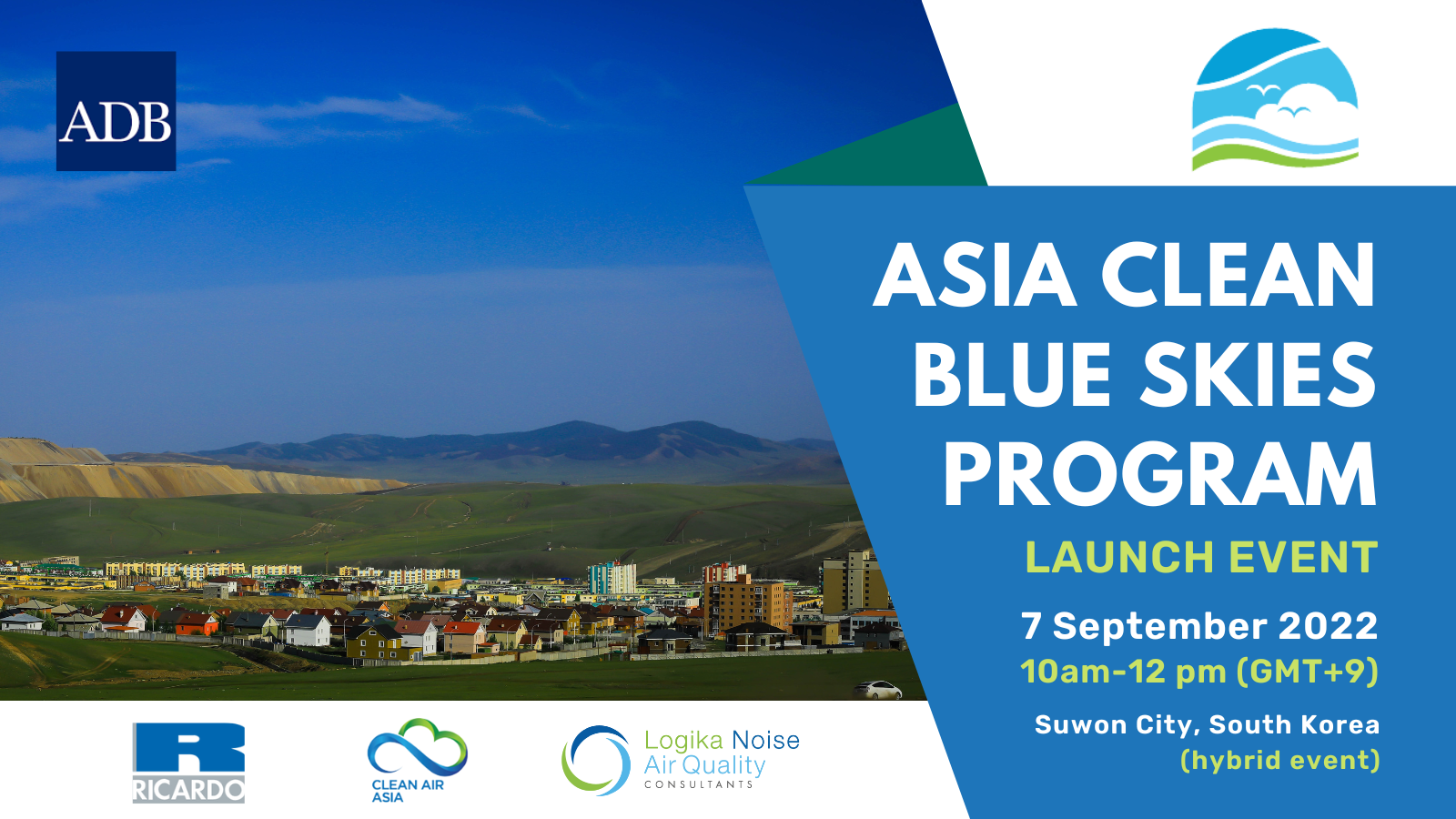 About the Asia Clean Blue Skies Program (ACBSP) Launch Event
This event launched the "Asia Clean Blue Skies Program" of the Asian Development Bank. The first phase of the program was implemented from September 2022 until September 2023. The overall goal of the program is to scale up investments in improving air quality.
 At the launch, speakers provided an overview of the program scope, background, ambition, aims and timeline; case studies and knowledge sharing events done at the Program preparatory phase; and outline one of the projects planned for Phase 1.
There was a panel discussion with representatives from a developing member country, multilateral financial institution, non-government organization, and research institute to provide their initial impressions on the Program and possible synergies with their organization's plans and priorities.
Program and Learning Materials: