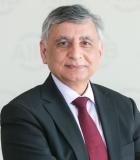 Lead Portfolio Management Specialist
Profile / Bio:
Shakeel has an excellent humanitarian quality. He helps others out of the way. He established high scholastic standards as a student at CSU and developed a high level of expertise in the field of water resources planning and management. 
He had his Ph.D. in Water Resources Planning and Management at Colorado State University.