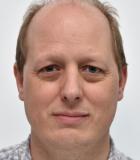 Director, Investigations Division (AIID)
Profile / Bio:
Rohan Schaap is the Director, Investigations Division (AIID), Office of Anticorruption and Integrity (OAI).  As Director, AIID, he provides strategic direction and oversight of OAI's integrity violation investigations function. 
Rohan is a seasoned investigator and a frequent presenter and contributor in the field of international anti‐corruption efforts. He is experienced in conducting complex investigations at an international level, devising institutional integrity policies, and advancing the international anti‐corruption agenda.
Rohan has more than 25 years of professional experience. Prior to joining the ADB in November 2021, he worked for the European Bank for Reconstruction and Development (EBRD) in London, United Kingdom, where he served as Deputy Chief Compliance Officer and (Director, Investigations).  In this role, he led and managed the assessment and investigation of complaints of suspected staff misconduct and fraud and corruption. He has also drafted and implemented investigations policies and procedures and developed EBRD's approach to anti‐corruption and fraud prevention. Before joining EBRD in July 2008, he was Investigations Manager in the United Nations Development Programme (UNDP) in New York, USA. He was also previously a Financial Investigator in the International Criminal Tribunal for the Former Yugoslavia (ICTY), in The Hague, Netherlands and a Senior Corporate Investigator (Financial Markets) in the Australian Securities and Investments Commission.
Rohan is a national of Australia and holds a Graduate Diploma in Applied Finance from Securities Institute of Australia, and a Graduate Diploma in Corporate Law from the University of Melbourne, Australia. He also holds a Bachelor of Commerce degree from the University of Melbourne, Australia and is a Certified Public Accountant.