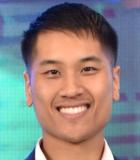 Profile / Bio:
Piya Kerdlap is a sustainability scientist and international development professional. He has ten years of experience in life cycle assessment, circular economy, and clean energy in Southeast Asia. He leads PXP Sustainability, a consulting firm that helps businesses, non-profit organizations, and development agencies measure and achieve their sustainability goals in Asia.
Between 2014-2017, Piya was a Bangkok-based project manager at Nexant where he supported the government services team provide its clients with technical, financial, legal, regulatory, and environmental advice critical for development, management, and delivery of clean energy services.
Piya managed Nexant's portfolio of clean energy and development work programs in Southeast Asia with a combined value of USD2.4 million. Piya is an alumnus of the Fulbright U.S. Student program and obtained his bachelor's degree in environmental science from the University of North Carolina at Chapel Hill and his Ph.D. in mechanical engineering from the National University of Singapore.