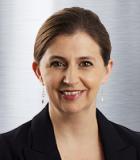 Profile / Bio:
Ms. Jo Delaney is a partner at Baker McKenzie, focusing on international arbitration. She has extensive experience in commercial, construction, and investment arbitrations under the ICC, LCIA, SIAC, HKIAC, AAA, UNCITRAL and ICSID arbitration rules relating to different industries.
Ms. Delaney has been involved in a number of investment arbitrations, acting for private parties and states. She regularly advises on all aspects of international arbitration and investment protection planning.
Ms. Delaney regularly publishes and speaks at conferences. She is a member of the ILA Management Committee, CIArb (Australia) Council, ICC Court of Arbitration, ArbitralWomen. She is also a fellow of CIArb and ACICA.
LinkedIn:
https://www.linkedin.com/in/joachim-delaney-26005b3b/