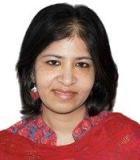 Profile / Bio:
Ms Ananya Basu is currently Director at the Pacific Department (PARD) of the Asian Development Bank (ADB). She works on public sector management operations in PARD, and with the economics team on the Asian Development Outlook and the biannual Pacific Economic Monitor publications.
She has also worked on strategy and policy issues in ADB, and was the Senior Advisor to ADB's Managing Director General during 2015–2016. Prior to joining ADB in 2012, she was a Senior Economist at the World Bank, based in the New Delhi Resident Mission, where she processed and implemented several policy-based operations in India, Bangladesh and Bhutan.
She has also worked with the World Bank's economics research department in Washington DC, on public finance and economic development. MsBasu has a PhD in Economics from Harvard University.