Event:
ASEAN Australia Smart Cities Webinar Series
Battambang Smart Solid Waste Financial Management Option Analysis Report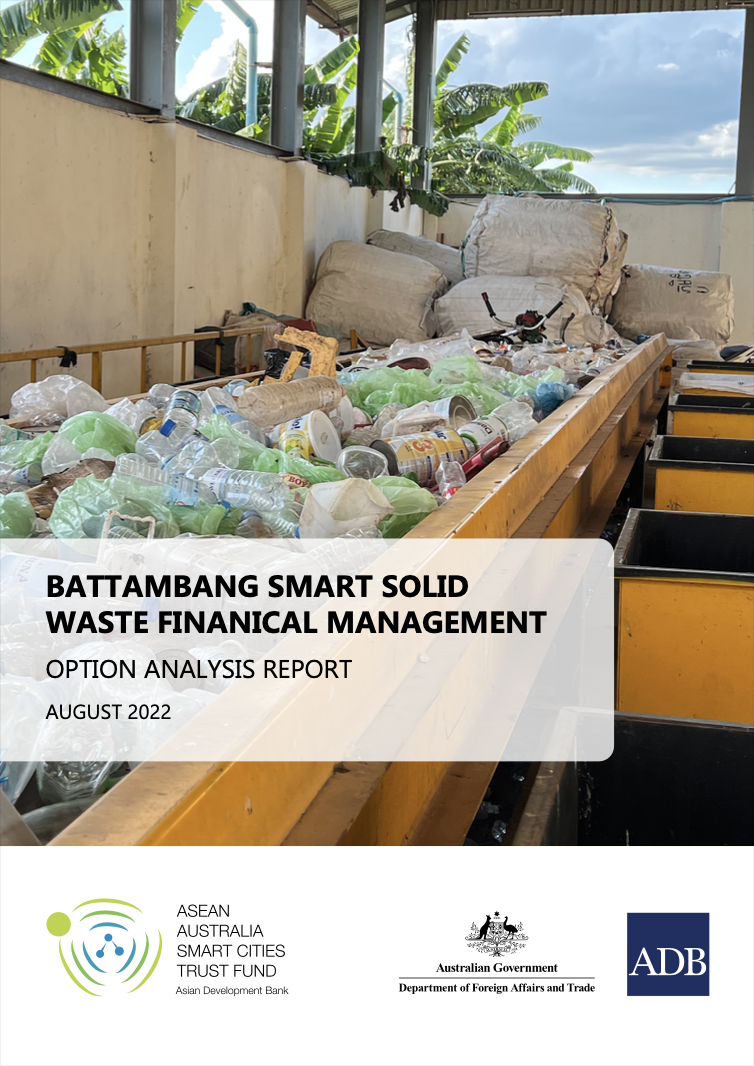 This Option Analysis Report covers Stage 2 of the Battambang Smart Solid Waste Financial Management project's Phase 1 task order, explaining how the 10 pilot ideas from Stage 1 have been further narrowed down to 2 pilot ideas. Each of the 2 pilot ideas are described in more detail including the specific suggested initiatives for implementation as well as a high-level economic assessment of viability, sustainability, and scalability. The report will be used as the basis for Stage 3, in which this Phase 1 task order will be completed with the final output being a Pilot Scoping Report for a single pilot intervention project to be further developed and implemented under a separate Phase 2 task order.