Event:
ASEAN Australia Smart Cities Webinar Series
Penang Smart Mobility Micro-Simulation Model Development – Trial Area Model Calibration Report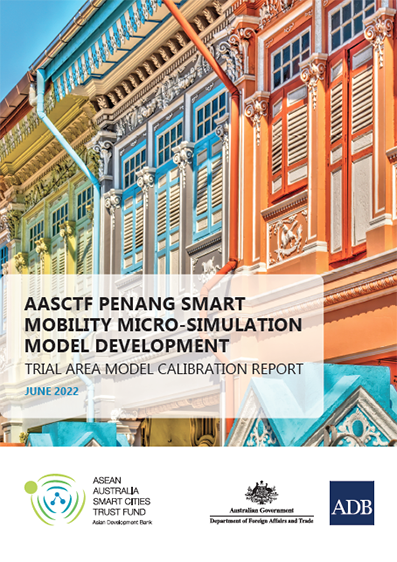 The ASEAN Australia Smart Cities Trust Fund (AASCTF) is implementing the Smart Mobility Micro-Simulation Model Development Project in Penang, Malaysia. This report presents the calibrated micro-simulation model results using the PTV Vissim software. The report details the trial study area, existing traffic conditions, and the methodology and model parameters used in developing the Vissim model, along with the demand inputs used in it. Together with the results, the report provides the next steps of the project. 
This pilot project aims to develop a transport micro-simulation model of the historical center of Georgetown in Penang, which can be used to assess future mobility interventions such as public transport, traffic improvements, pedestrianization, and cycling improvements. The AASCTF project is supported by the Australian Government and ADB, and implemented with Ramboll.
Geographical Focus:
Subregional- South Asia
Malaysia