Event:
Rural Development and Food Security Forum 2019: Transformative Changes for Rural Prosperity and Nutritious Food
King Mongkut's University of Technology Thonburi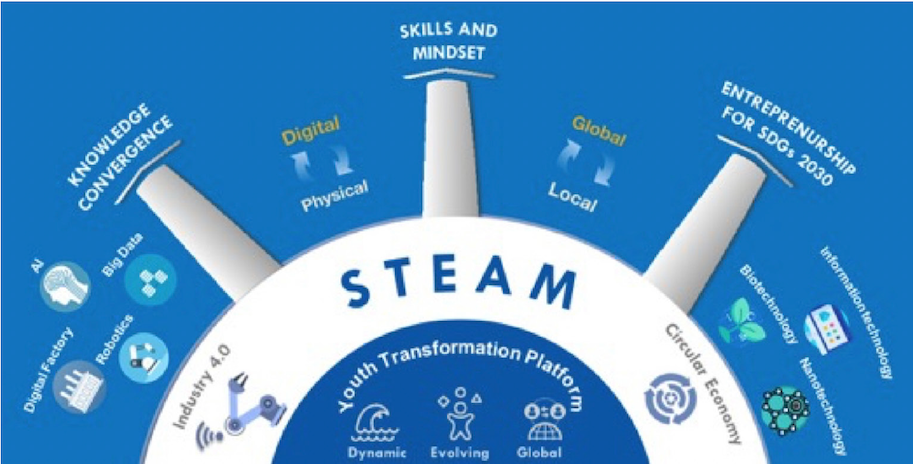 The STEAM Platform of Transformation, piloted at the King Mongkut's University of Technology Thonburi (KMUTT) in 2018 in Bangkok, provides an experiential learning and training program on knowledge convergence, circular mindset, strategic communication skills, leadership, and entrepreneurship. The STEAM program fosters youth leadership, especially in Asia and the Pacific, to accelerate the transformation of today's Linear Economy towards the emerging Smart Circular Economy.
The STEAM training program involves understanding technological innovation, strategically communicating innovation, and practice of innovation. The STEAM Platform focuses on building and growing ASEAN Youth Leaders and a workforce equipped with STEAM knowledge and entrepreneurship skills in driving the region toward a sustainable future with Internet 4.0 and circular economy.