Series:
2021 Resilience Learning Month
Youth for Climate Action: How young people are influencing climate policy and resilience in the region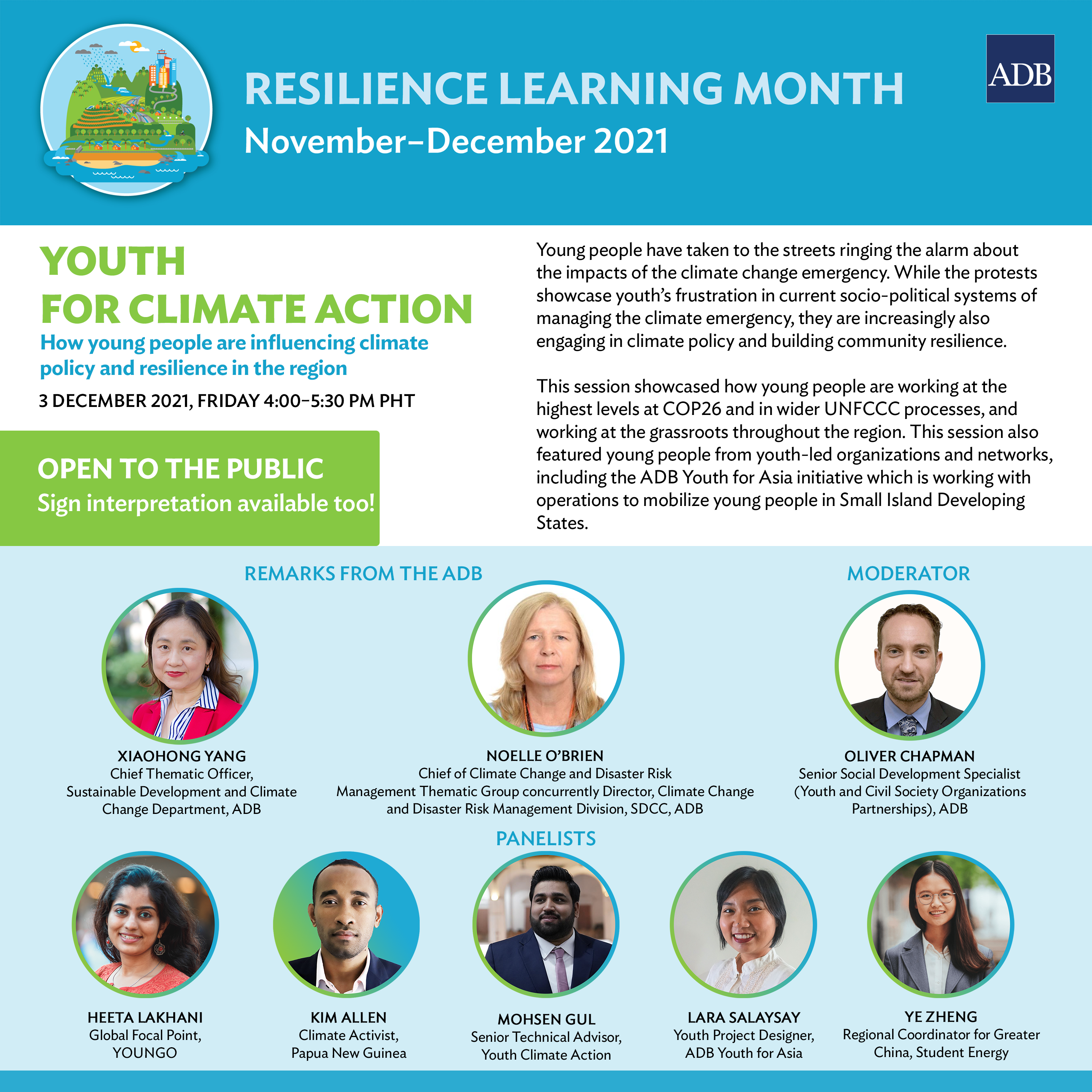 ​​​​​​​​​​​​​​​​​​​​​​​​​​Young people have taken to the streets ringing the alarm about the impacts of the climate change emergency. While the protests showcase youth's frustration in current socio-political systems of managing the climate emergency, they are increasingly also engaging in climate policy and building community resilience.
This session featured young people from youth-led organizations and networks, including the ADB Youth for Asia initiative which is working with operations to mobilize young people in Small Island Developing States. 
Program and Learning Materials: