Events
Webinar on Ocean Risk Vulnerability Index for Climate Change Assessment: Cases of Fiji, the Philippines, and Bangladesh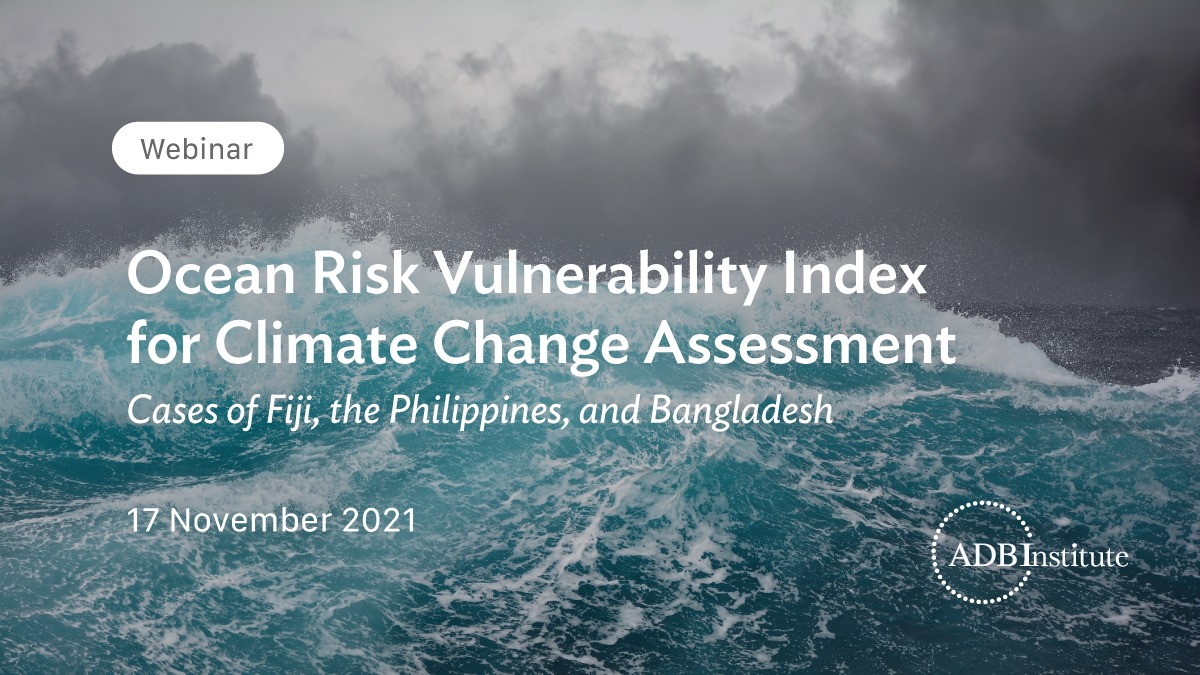 Rising sea levels and the increasing frequency and intensity of extreme weather due to climate change are resulting in more regular and severe infrastructure damage and forcing a growing number of people to relocate. These trends are especially pronounced in vulnerable coastal areas of countries in Asia and the Pacific.
Cohosted by ADBI and the Sasakawa Peace Foundation's Ocean Policy Research Institute, this webinar examined key findings from the Climate Change and Ocean Risk Vulnerability Index Survey and how the index can help government officials visualize and address ocean-related climate threats. It spotlighted case studies of Suva, Fiji; Dagupan, Philippines; and Chittagong, Bangladesh.
See more about this ADBI event.
Program and Learning Materials:
| Date | Session / Activity | Presentation Material | Speaker(s) |
| --- | --- | --- | --- |
| 17 Nov 2021 | | For copy of presentation/s, please click here. | |