Events
Virtual Policy Dialogue on Rethinking the Role of Cities and Urban Function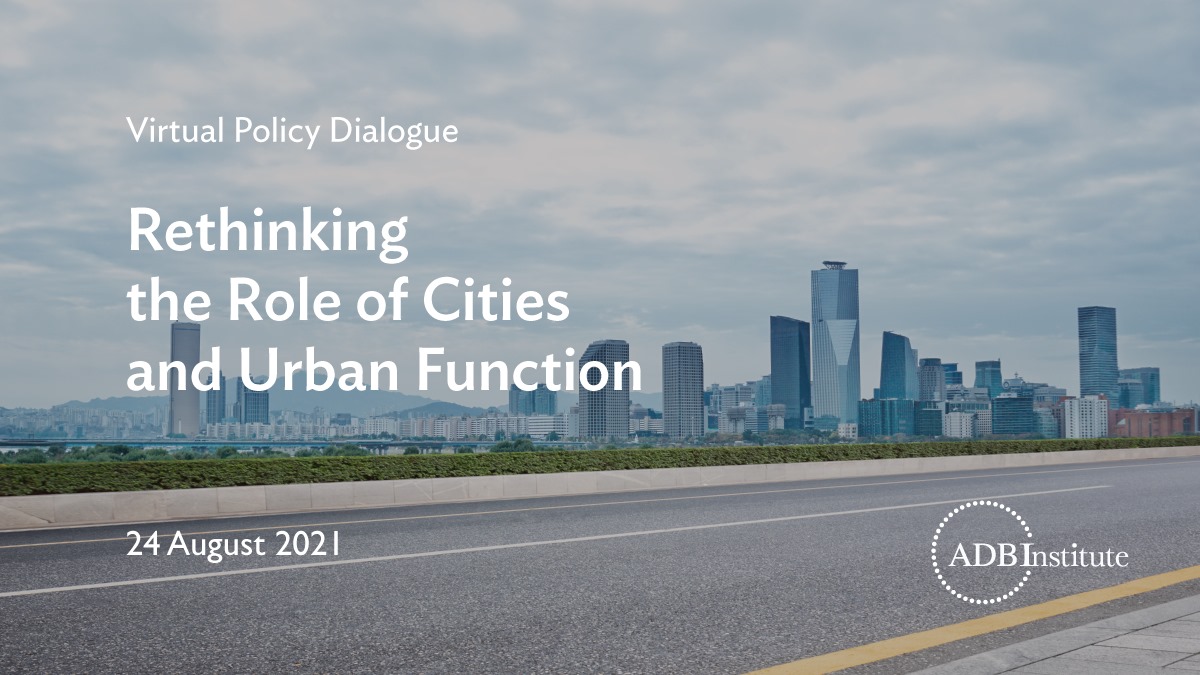 COVID-19 has reinforced the need for healthy, livable, and resilient cities, highlighting the relationship between health, space, and infrastructure. With many cities under lockdown, public transport disrupted, health-care services running overcapacity, and infections skyrocketing, it is critical to rethink the role of cities as resilient engines of growth.
This virtual policy dialogue focused on urban development and function in Asia in the post-COVID-19 era. It will feature remarks from urban development expert Tsuyoshi Hashimoto, who described keys to building equitable, accommodating, and resilient post-COVID-19 cities. It also set the stage for a panel discussion on related development models for the region.
See more about this ADBI event.
Program and Learning Materials: