Series:
2022 Resilience Learning Month
Upstream Climate Assessments – Rationale, Types, and Examples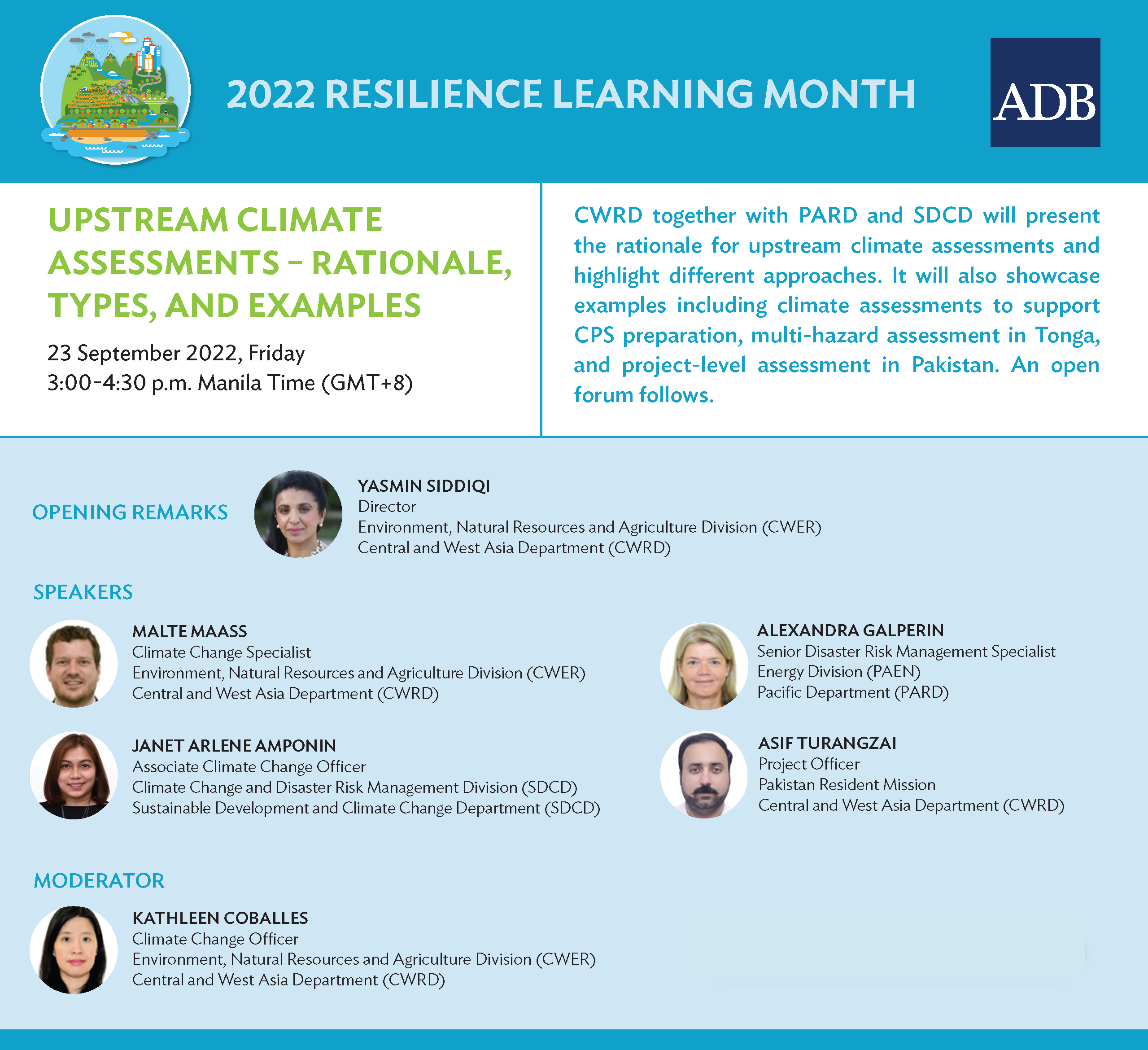 ADB's Central and West Asia Department together with Pacific Asia and  Climate Change and Disaster Risk Management Division presented the rationale for upstream climate assessments and highlighted different approaches. It showcased examples including climate assessments to support CPS preparation, a multi-hazard assessment approach in Tonga, and a project-level assessment in Pakistan. An open forum followed the presentations. Malte Maass and Kathleen Coballes, CWER.
Program and Learning Materials: