Events
UNFCCC Climate Change Conference (COP 27)
07 November 2022

to

18 November 2022

The Government of the Arab Republic of Egypt hosted the 27th Conference of the Parties of the UNFCCC (COP 27), with a view to building on previous successes and paving the way for future ambition to effectively tackle the global challenge of climate change. The meeting also comprised the 17th session of the Conference of the Parties serving as the Meeting of the Parties to the Kyoto Protocol (CMP 17) and the fourth session of the Conference of the Parties serving as the meeting of the Parties to the Paris Agreement (CMA 4). 
Objectives
The goals and vision for COP27 were inclusive, rules-based, and ambitious, substantive outcomes, commensurate with the challenge based on science and guided by principles building on agreements, decisions, pledges, and commitments, from RIO 1992 to Glasgow 2021. COP27 seeks to accelerate global climate action through emissions reduction, scaled-up adaptation efforts, and enhanced flows of appropriate finance, recognizing that 'just transition' remains a priority for developing countries worldwide.
At COP27, ADB aimed to showcase initiatives on climate adaptation and resilience being implemented by ADB as well as in partnership with other MDBs and development partners. COP27 provided an opportunity for ADB to continue the discussion and provide implementation updates on key mitigation topics and initiatives such as on ADB's Energy Transition Mechanism, and carbon pricing including international carbon markets under Article 6 of the Paris Agreement.
ADB participated in the UNFCCC process as an inter-governmental observer organization.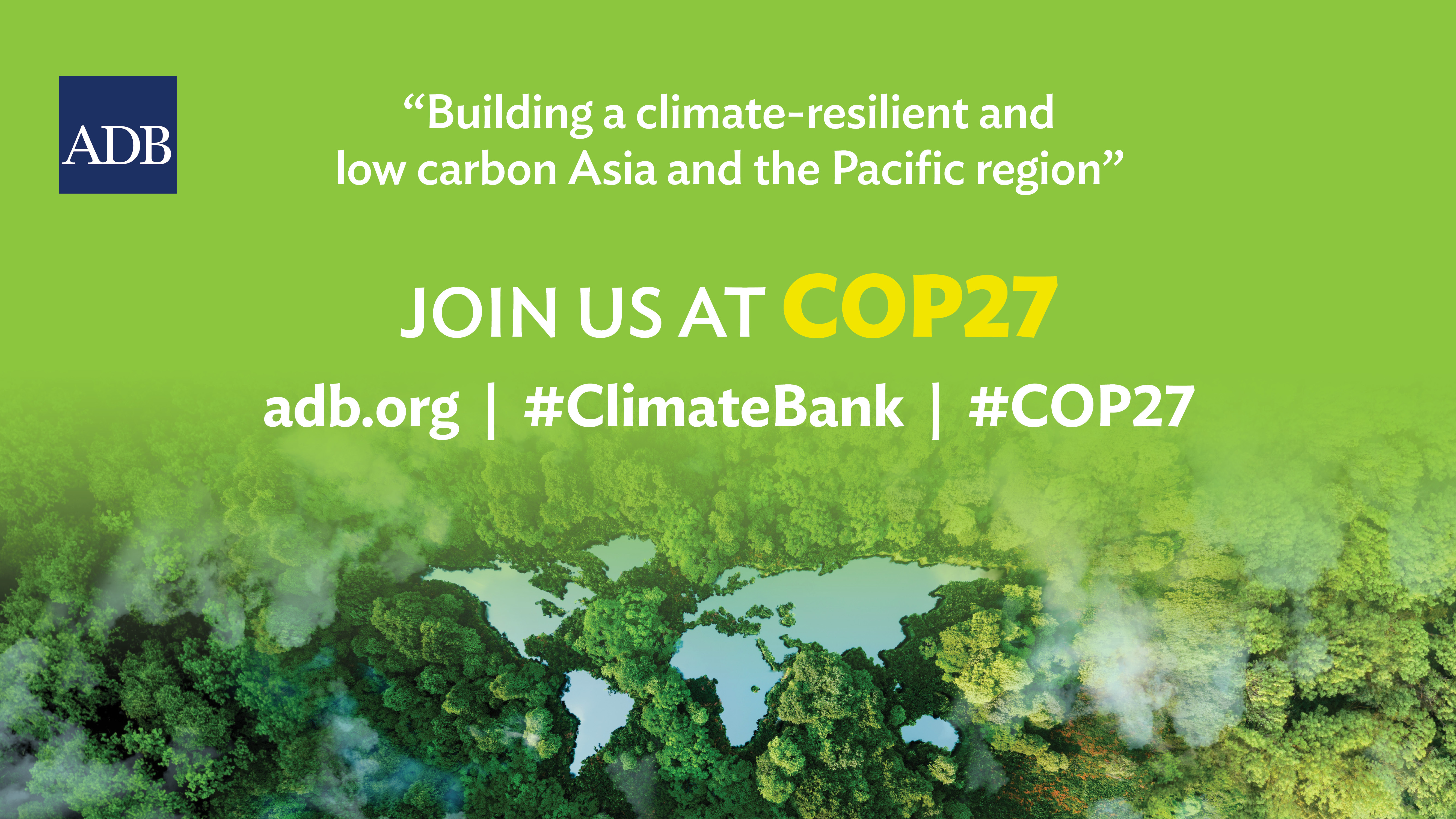 Program and Learning Materials: