Events
Think20-Associated Webinar on Rethinking Social Protection Reform in the Post-Pandemic Recovery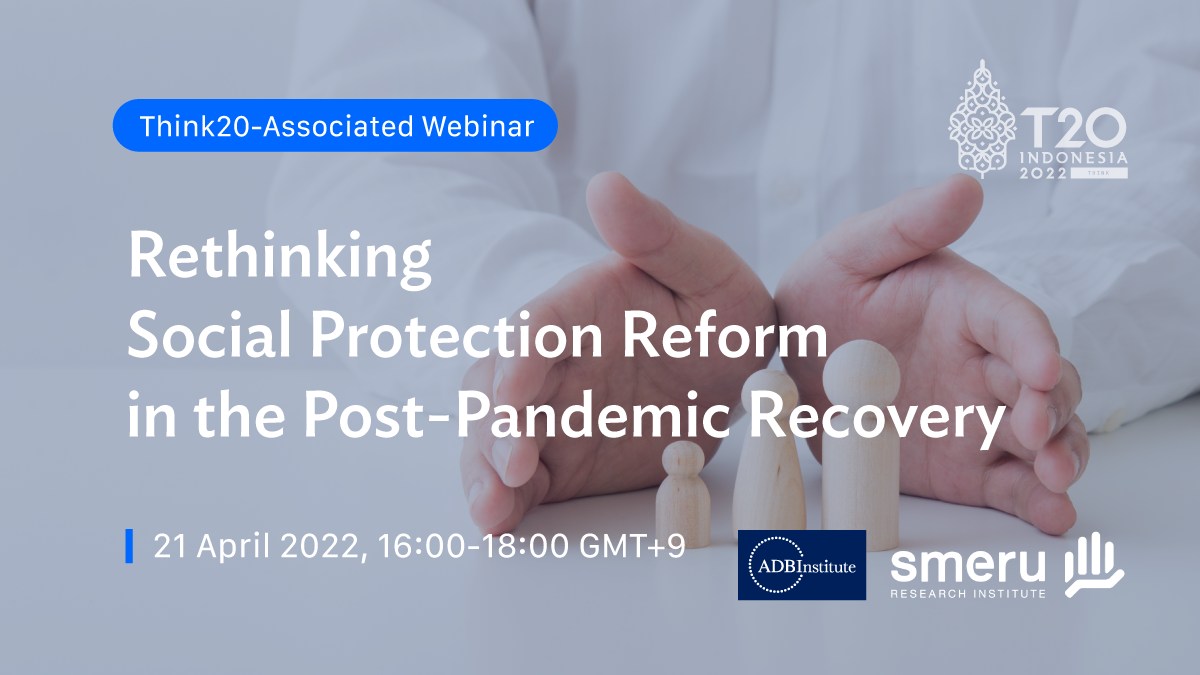 The COVID-19 pandemic continues to transform social protection needs in Asia and the Pacific and globally. It has also elevated the importance of social protection reform and the development of emergency safety nets that can protect and support vulnerable groups and help reverse increasing inequality driven by the COVID-19 crisis.
Cohosted by ADBI and the SMERU Research Institute, this Think20 (T20) - associated webinar will explore social protection reform and related challenges in tackling poverty and inequality amid the post-COVID-19 pandemic recovery. It will also highlight policy recommendations for building inclusive social protection and resilience in the Group of 20 (G20) and Asian Development Bank (ADB) member economies.
See more about this ADBI event here.
Program and Learning Materials:
| Date | Session / Activity | Presentation Material | Speaker(s) |
| --- | --- | --- | --- |
| 21 Apr 2022 | | More information here. | |