Events
Policy Dialogue on Digitalization for Agriculture in Asia: Regional and Country Policies and Pathways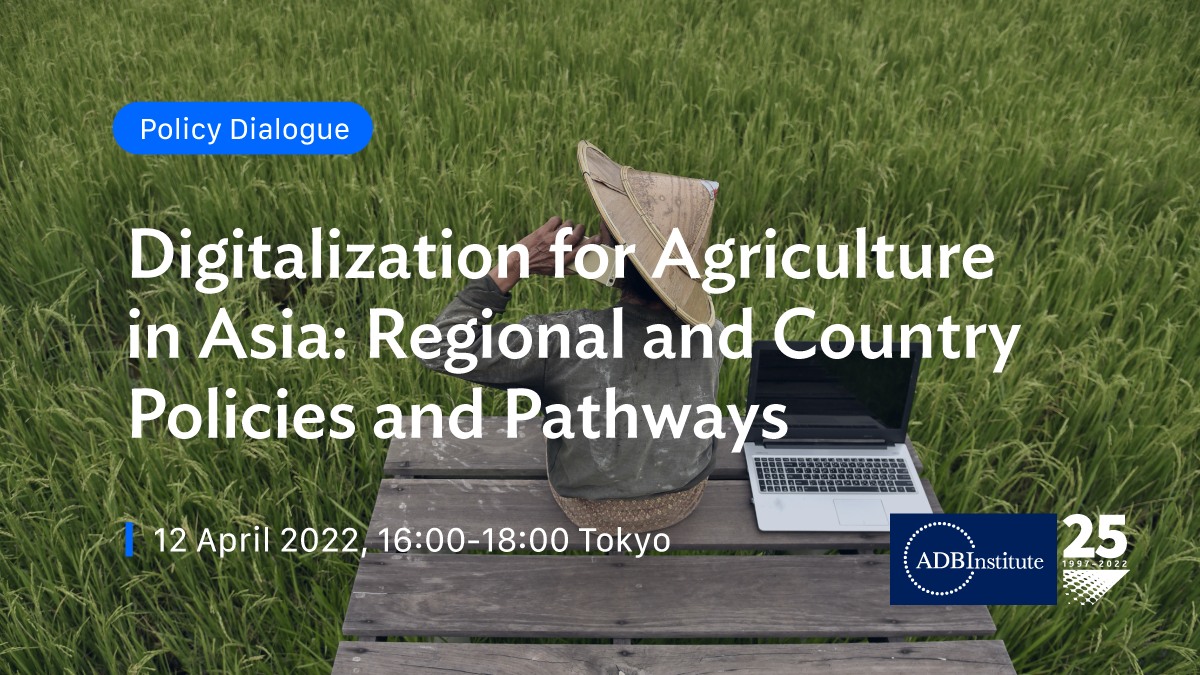 Accelerating digital transformation in agriculture is critical to building a resilient, sustainable, and inclusive agrifood system. This ADBI-Digital Agri Hub policy dialogue, organized in cooperation with the Indonesia Commodity and Derivatives Exchange and the Dgroups Foundation, examined digitalization for agriculture (D4Ag) prospects in Asia and the Pacific.
The event focused on D4Ag policy and regulatory frameworks; technical and human capital; and the infrastructure and business environment for digital agriculture transformation.
See more about this ADBI event here.
Program and Learning Materials:
| Date | Session / Activity | Presentation Material | Speaker(s) |
| --- | --- | --- | --- |
| 12 Apr 2022 | | More information about here here. | |