Events
OECD-ADBI Roundtable on Insurance and Retirement Saving in Asia
29 June 2021

to

30 June 2021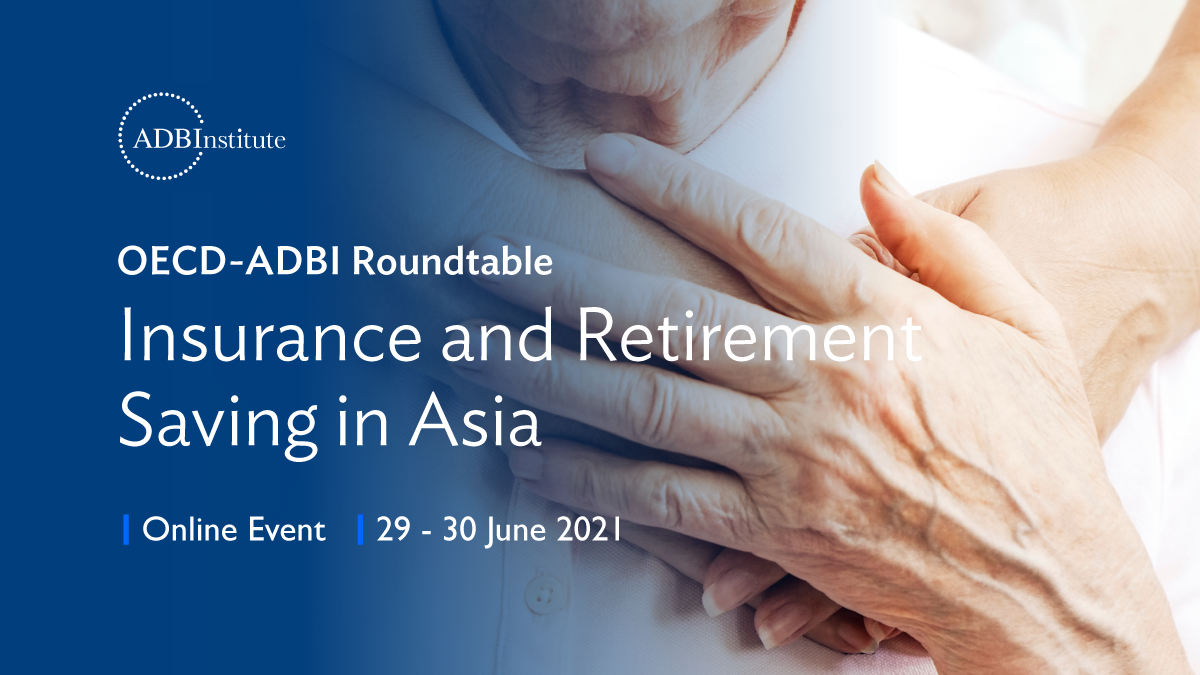 The COVID-19 pandemic has had profound implications for the availability and affordability of insurance coverage across various lines of business and the adequacy of retirement savings. At the same time, insurance and retirement savings markets continue to be affected by catastrophe risks, digitalization, employers' responsibility and involvement, and risk management for long-term care and health insurance amid the region's aging populations.
The Organisation for Economic Co-operation and Development (OECD)-ADBI roundtable, supported by the Government of Japan, discussed key insurance and retirement savings issues in Asia. The focuses included COVID-19's impact on insurance and retirement savings; the role of catastrophe insurance programs for underinsured hazards; opportunities and challenges stemming from emerging technologies; employer retirement savings plan provision; risk sharing in retirement income schemes; and risk management associated with long-term care and health insurance in aging societies.
See more about this ADBI event.
Program and Learning Materials: