Series:
Serendipity Knowledge Program for Sri Lanka
Investing In Natural Capital: Towards Sustainability And Climate Resilience in Sri Lanka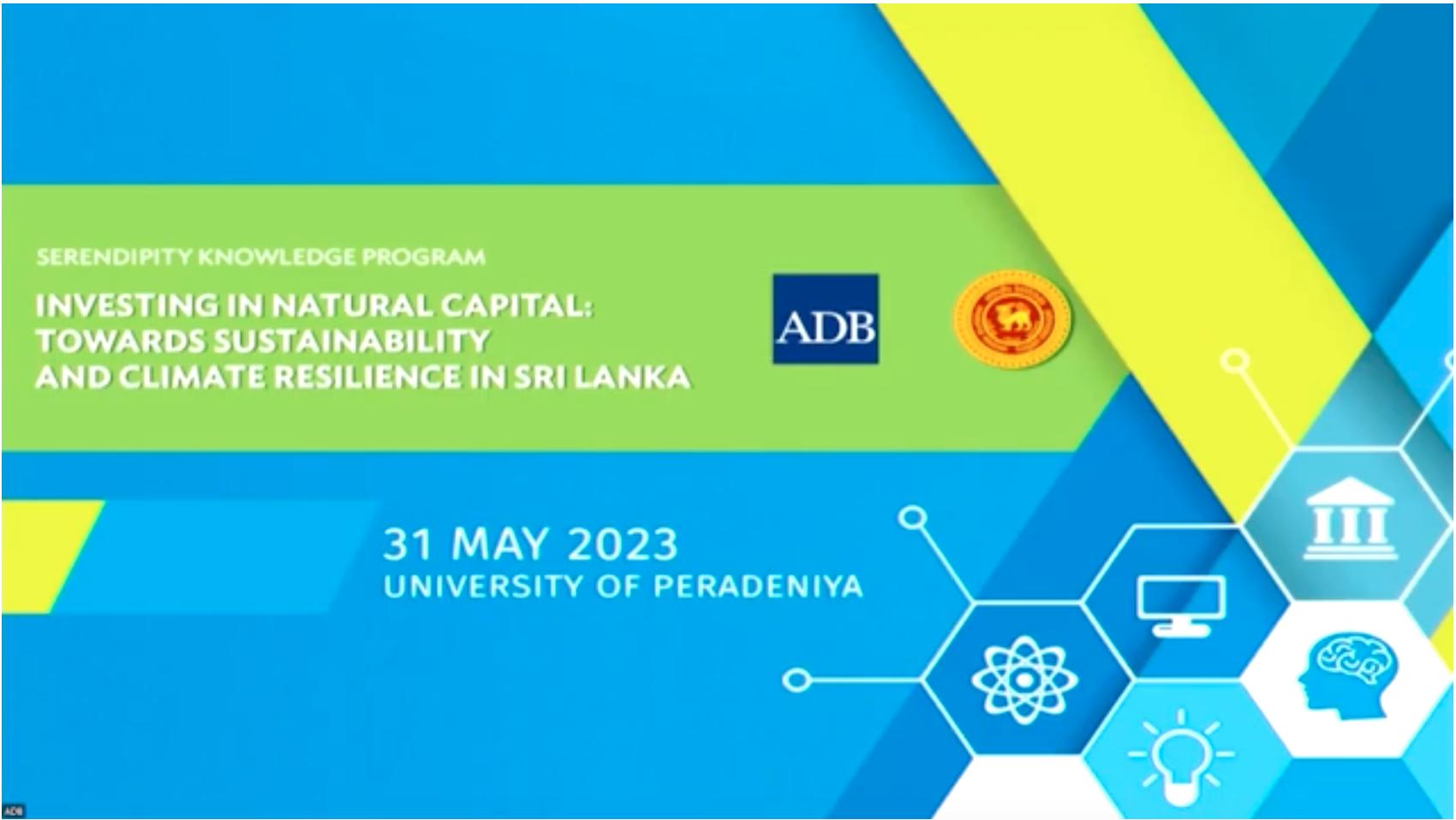 Serendipity Knowledge Program (SKOP) is an ADB platform dedicated to identifying knowledge solutions for Sri Lanka's development challenges. Serendib is one of Sri Lanka's ancient names and serendipity refers to a fortunate finding, which is a common occurrence throughout the history of product invention and scientific discovery. ADB established this new knowledge program in 2021 in line with its vision as a knowledge solutions bank.
Natural capital - the stock of natural resources such as forests, rivers, oceans, and the atmosphere - is intrinsic to the well-being of all forms of life on the planet. Unfortunately, the intrinsic value of natural capital is often disregarded in economic decisions, as natural capital assets are often available as 'public goods'. As with most public goods, the responsibility for investing in protecting and managing natural capital rests with the state. And when faced with limited public funds to support all development efforts, natural capital assets often receive low priority by the state for funding.
Fortunately, several countries have come up with innovative ways to finance the protection and management of their natural capital assets. The SKOP event brought together a collection of global good practices in investing in natural capital. It then focused on Sri Lanka, to identify key natural capital assets that require further investment. The event finished by identifying priority actions to support future efforts in natural capital assessments and investment in Sri Lanka.
Program and Learning Materials: