Events
International Symposium on Mainstreaming Quality of Life in Evaluation of Transport and Spatial Planning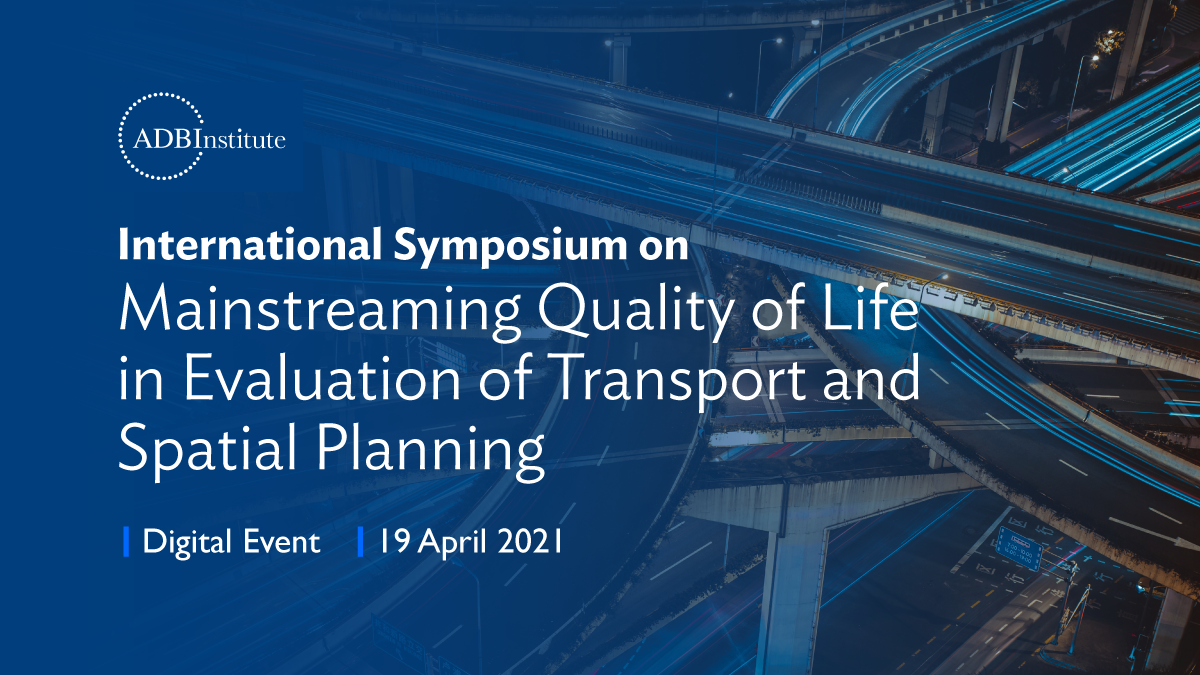 Quality of life evaluation of transport infrastructure measures projects performance relative to its impact on individual happiness and social burden. Quality of life evaluation's integrated approach could also boost transport infrastructure policymaking and the realization of the Sustainable Development Goals.
Chubu University has been a leader in quality of life evaluation research within the sector, conducting a three-year road transport study supported by Japan's Ministry of Land, Infrastructure, Transport, and Tourism.
This ADBI-Chubu University-World Conference on Transport Research Society international symposium examined the quality of life transport infrastructure evaluation, spatial planning, and their implications for developing Asia. The focus was on quality-of-life evaluation's principles, application, and sustainable growth benefits, drawing upon case studies from France, Germany, Japan, and the United Kingdom.
See more about this ADBI event.
Program and Learning Materials:
| Date | Session / Activity | Presentation Material | Speaker(s) |
| --- | --- | --- | --- |
| 19 Apr 2021 | | To view or download the presentations, please visit ADBI event page. | |