Series:
Asian Impact: ADB Research in Action
How Smaller Firms in Indonesia Survive One Year into the Pandemic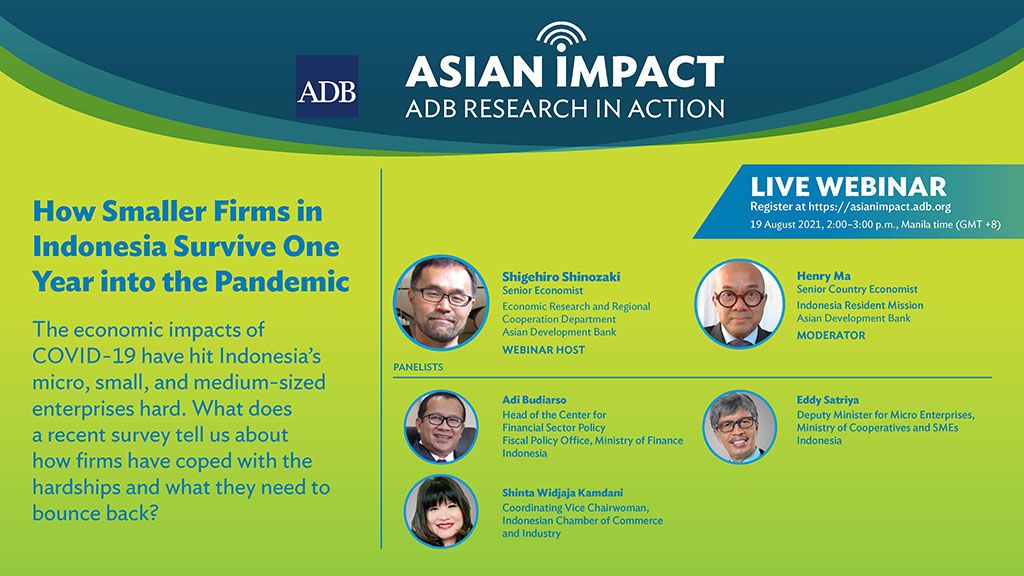 The COVID-19 pandemic has brought about forced changes in people's lives and work styles as fit to contactless societies under the "new normal." One year after the outbreak in 2020, how could Indonesia's micro, small, and medium-sized enterprises (MSMEs) survive and change their business models in response to the crisis? To what extent could the government assistance programs support MSMEs in overcoming the hardships?
The webinar discussed what MSMEs need to bounce back and what policy actions would be needed for them post COVID-19.
Program and Learning Materials: