Events
COVID-19 and Transport Policy in Developing Asian Countries and "Frontiers in High-Speed Rail Development" Book Launch (14th International Conference of Eastern Asia Society for Transport Studies)
12 September 2021

to

14 September 2021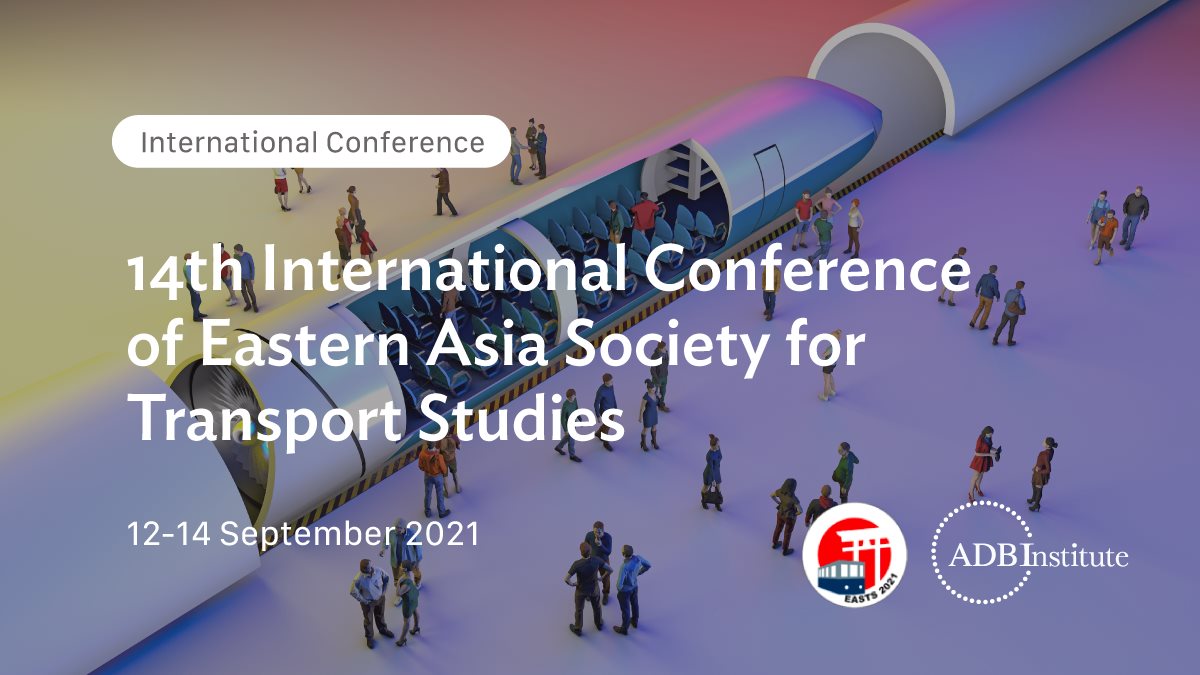 ADBI, in collaboration with the Asian Development Bank, World Conference of Transport Research Society (WCTRS), Chubu University, and Eastern Asia Society of Transport Studies (EASTS), held two sessions during the 14th International Conference of EASTS.
Session 1: COVID-19 and Transport Policy in Developing Asian Countries (12 Sep 2021)
Building on joint research undertaken by ADBI, WCTRS, and EASTS members, this session examined how the transport sector can help control the COVID-19 pandemic, recover from the crisis, and build back better. It also addressed onward transport policy priorities and related collaboration opportunities for developing Asian countries.
Session 2: Frontiers in High-Speed Rail Development Book Launch (14 Sep 2021)
This session launched the new book Frontiers in High-Speed Rail Development. Moderated by renowned Japanese TV personality Tomoyo Nonaka, it featured a roundtable discussion on sustainable transport planning insights and policy lessons explored in the book. 
See more about this ADBI event.
Program and Learning Materials:
| Date | Session / Activity | Presentation Material | Speaker(s) |
| --- | --- | --- | --- |
| 12 Sep 2021 | | For copy of presentation, please click here. | |