Events
Conference on Strengthening Health and Social Protection Systems in Asia: Challenges and Policies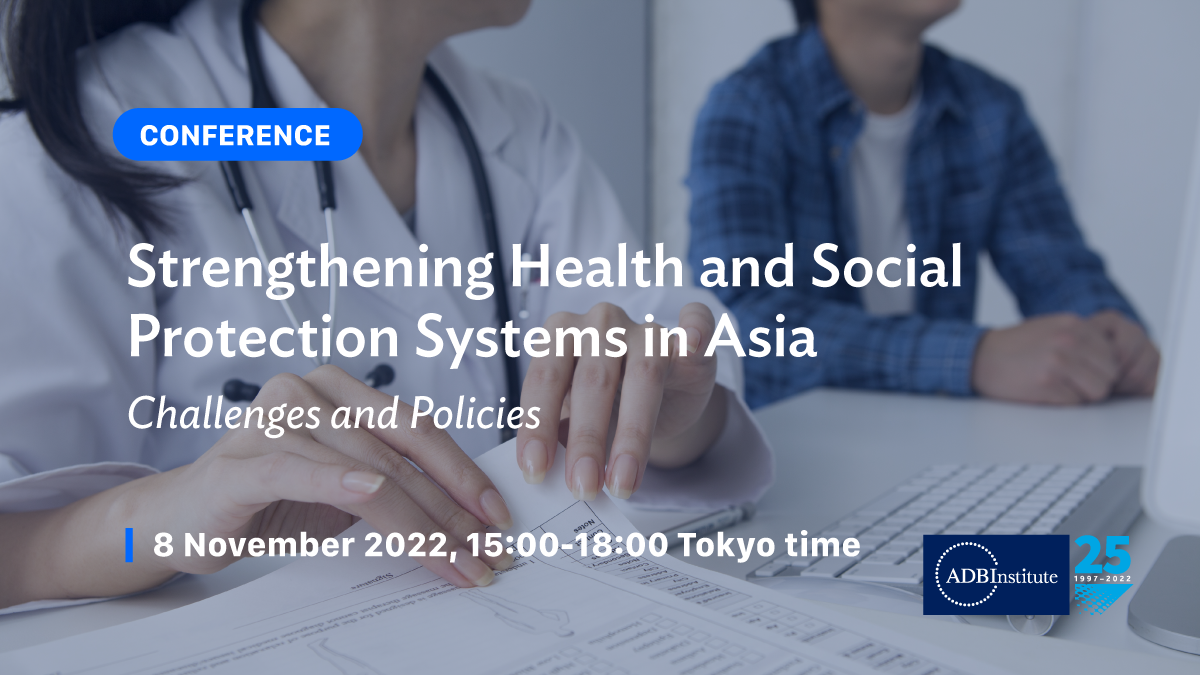 Cohosted by ADBI and Chulalongkorn University, this virtual conference will explore policy strategies and designs to strengthen healthcare and social protection systems in the post-COVID-19 era. Bringing together policymakers, scholars, and experts, it featured a policy dialogue highlighting policy responses for achieving resilient healthcare schemes and inclusive social protection.
The conference included three sessions that addressed (i) the development of comprehensive and inclusive health systems; (ii) promoting inclusive social welfare and social protection systems for all; and (iii) policy dialogue on the development of resilient health and social protection systems in Asia.
See more about this ADBI event here.
Program and Learning Materials:
| Date | Session / Activity | Presentation Material | Speaker(s) |
| --- | --- | --- | --- |
| 08 Nov 2022 | | More information can be found here. | |