Events
Conference on the Social and Economic Impact of Women's Participation in Online Commerce
26 October 2021

to

28 October 2021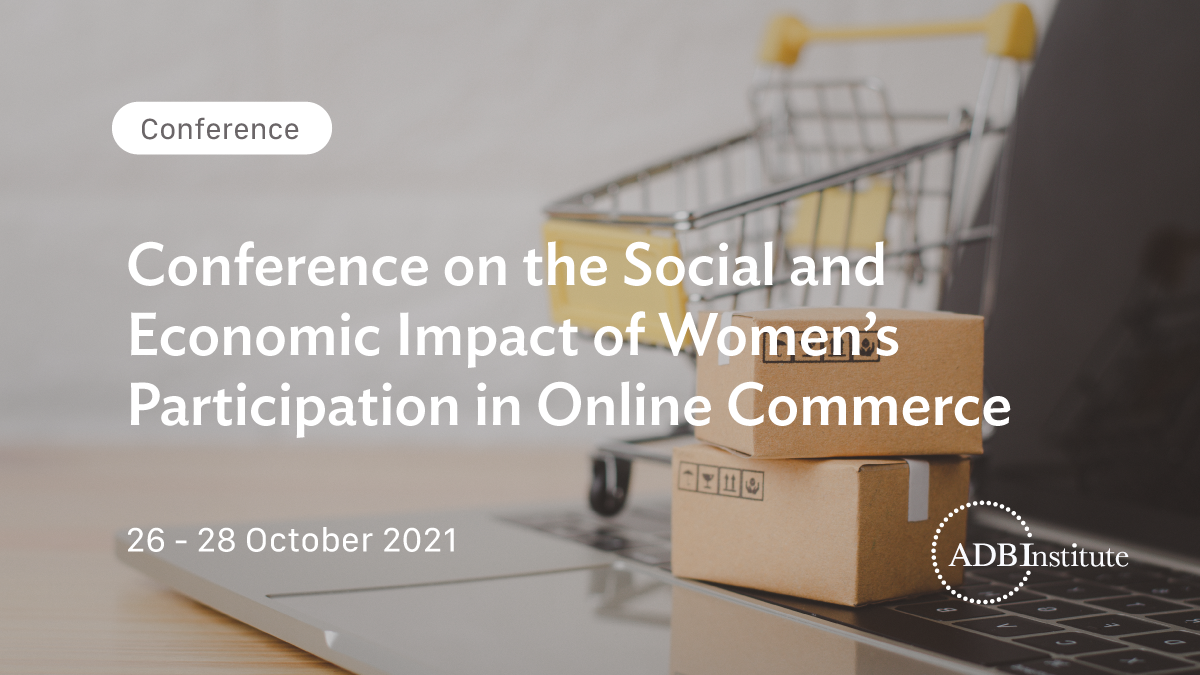 Online commerce in developing Asia, enabled by accelerating digitalization, broadband internet access, and market demand, is at the forefront of the region's digital economy growth. It is also opening new possibilities for women's economic empowerment, offering family-friendly flexible work arrangements, a possible additional source of income, and a low entry barrier that can enable low-income female entrepreneurship.
Cohosted by ADBI and partners, this virtual conference explored how rapid online commerce growth is affecting social and economic conditions for women in developing Asian countries. It also discussed the latest research on challenges and opportunities for achieving greater women's participation in the sector and related policy imperatives.
See more about this ADBI event.
Program and Learning Materials:
| Date | Session / Activity | Presentation Material | Speaker(s) |
| --- | --- | --- | --- |
| 26 Oct 2021 | | For copy of presentation/s, please click here. | |