Events
Book Launch: Unlocking Transport Connectivity in the Trans-Caspian Corridor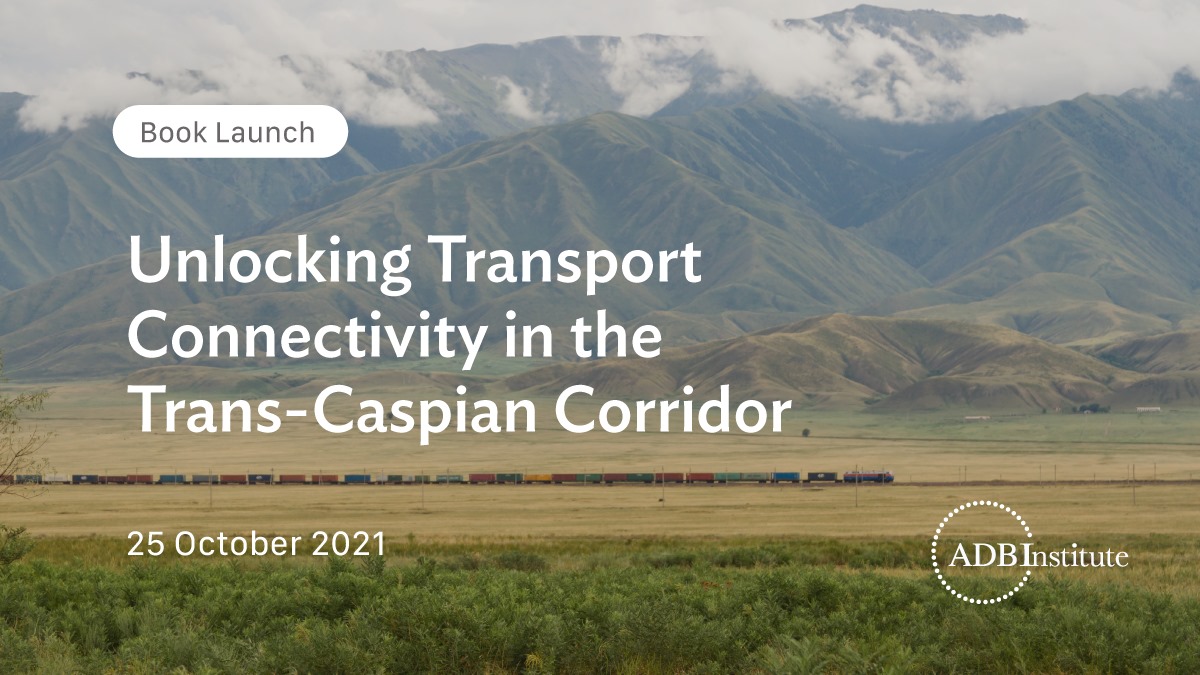 This ADBI-Central Asia Regional Economic Cooperation (CAREC) Institute webinar highlighted key takeaways from the new book Unlocking Transport Connectivity in the Trans-Caspian Corridor, to be discussed by the co-editors and a panel of contributors to the book. The focuses will include the Trans-Caspian Corridor's potential economic benefits for the CAREC region and beyond, cross-border connectivity drivers and barriers, and economic impact assessment approaches.
The participants also discussed Trans-Caspian Corridor development opportunities, policy priorities, and related issues with a panel of international experts.
The discussion was followed by an audience question and answer session.
See more about this ADBI event.
Program and Learning Materials:
| Date | Session / Activity | Presentation Material | Speaker(s) |
| --- | --- | --- | --- |
| 25 Oct 2021 | | For copy of presentation/s, please click here. | |