Series:
Asian Impact: ADB Research in Action
Asian Impact Webinar: Asian Development Outlook 2022 Launch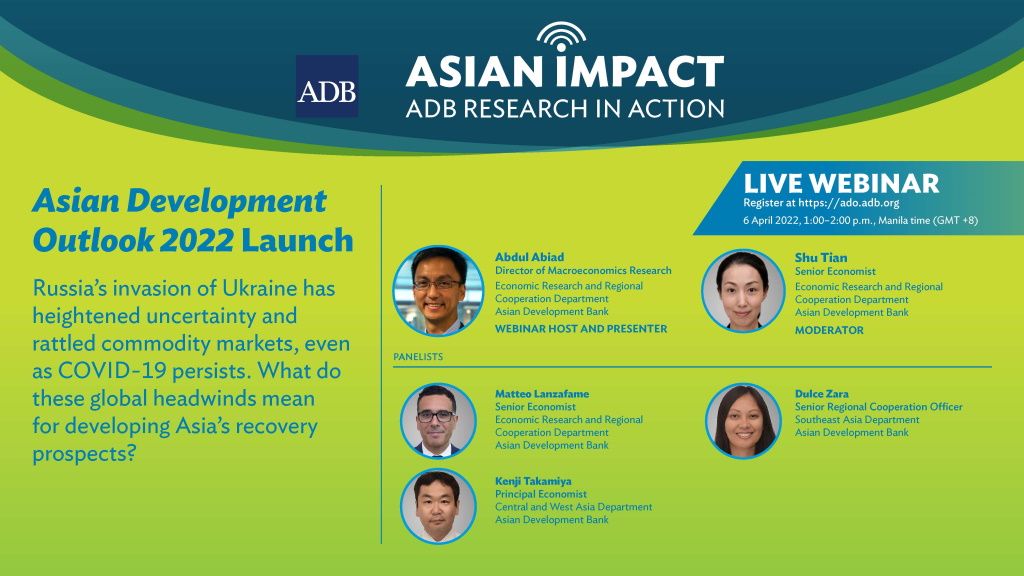 Russia's invasion of Ukraine has heightened uncertainty and rattled commodity markets, even as the COVID-19 pandemic persists. Recovery in developing Asia continues, but it now faces significant global headwinds—even as many economies still lag behind their pre-pandemic trends. The Asian Development Outlook 2022 sheds light on these developments and the region's outlook.
Program and Learning Materials:
| Date | Session / Activity | Presentation Material | Speaker(s) |
| --- | --- | --- | --- |
| 06 Apr 2022 | | More information can be found here. | |